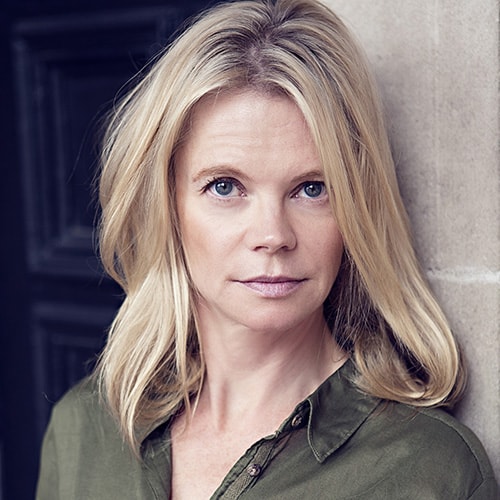 Broker Associate
|
REALTOR®, CLHMS
I have loved living in the Newlands neighborhood for the last 18 years, raising three kids who have attended public and private schools all across Boulder. I understand the nuances of Boulder's neighborhoods, always seeking to clarify value for both buyers and sellers. I hold a degree in Industrial Engineering from Kansas State University and a Law Degree from the University of Texas. I started my own medical device distribution company, which I sold in 2009, and since I have spent [...]
I have loved living in the Newlands neighborhood for the last 18 years, raising three kids who have attended public and private schools all across Boulder. I understand the nuances of Boulder's neighborhoods, always seeking to clarify value for both buyers and sellers. I hold a degree in Industrial Engineering from Kansas State University and a Law Degree from the University of Texas. I started my own medical device distribution company, which I sold in 2009, and since I have spent most of my life in technical sales and the law, real estate is a natural fit. I have served on women's health related boards, and I support organizations that bring basic healthcare to women worldwide. I am also on the board of The Watershed School, an experiential school serving grades 6-12 located in Boulder. When I learn about you and your needs, I will use my education, life experience and unparalleled work ethic to create a real estate buying or selling experience that will truly delight and impress. And with all the technology and support I receive from my brokerage, I can focus on providing you with optimal service. Whether you are a first time home buyer, an investor or just want some advice on how to get your home ready for market, I pride myself on my ability to communicate with you clearly and professionally every step of the way.
Office Location
2500 Arapahoe Ave., Suite 210
Boulder, CO 80302
Contact Info
Specifications
Languages:
Specialties:
Service Area:
Kim's Testimonials
Kim was a spectacular buyer's agent -- I'm very happy that we worked with her. She's a high-energy go-getter, but she's not overly opinionated -- she listens to what we're looking for and gives advice on that basis. She has lots of insights about house renovations, and who to work with, so that gave us the confidence to purchase a house that needed renovations. We started working with her before we were living in Boulder, and she was good at doing detailed video calls that [...]
- Bradley M. and Lily P., Clients
Kim Hullet is an extraordinary realtor. She not only works with professionalism and expertise in the field, but she also is an incredible support and a confidant in the process of preparing to sell my home. She is intelligent, sharp, and confident in her work. I'm incredibly happy to have found her, and extremely happy with her availability, her motivation to succeed, and the end result. THANK YOU Kim and thank you PorchLight. Kim, you made it easy and even fun.
- Michelle DeCola, Seller
We are very impressed with Kim's professionalism, her dedication, and her willingness to go above and beyond to facilitate our recent home sale. We were already living out-of-state when we listed our home in Newlands. Kim was the point person for all tradesmen and work we had done on the house prior to listing. She also arranged for the staging and cleaning of the home. It looked amazing when her team was done with the house. In less than two weeks, we had received multiple offers, and ended up [...]
- Sophia and John D., Clients
Kim Hullet is an intelligent, skilled and attuned realtor. Her communication skills, her attention to detail, and her sharp knowledge of how to best market a home, make her second to none! I always felt she was very responsive to any questions or concerns I had, and we worked very well as a team. She's highly motivated to be the best at what she does; and she doesn't miss anything. I'm very happy with how the sale of my home went from the start of the process, through the end of the [...]
- Anonymous, Seller
We were fortunate to work with Kim to list our home in Arvada and want to acknowledge her tremendous professionalism, knowledge and skills as an agent. Kim went above and beyond with hosting multiple open houses, navigating the waters with our (painful) HOA, and entertaining potential finicky buyers on a moment's notice. Kim possesses incredibly creative solutions to challenging buyer preferences alongside a sharp wit that provides much needed humor during the stressful selling process. Kim [...]
- Nicole Mains & Scott Weisbeck, Sellers
Kim is absolutely amazing. I would highly recommend working with her! She is personally and professionally a delight. We were looking for an investment condo for which she patiently and diligently searched. There were a few inspection issues which Kim went above and beyond to resolve. I couldn't imagine a more seamless and painless process. I would only work with Kim in the future to buy or sell any property!
- Laura Bressler, Buyer
Contact
Hi there! How can we help you?
Contact us using the form below or give us a call.
Hi there! How can we help you?
Contact us using the form below or give us a call.