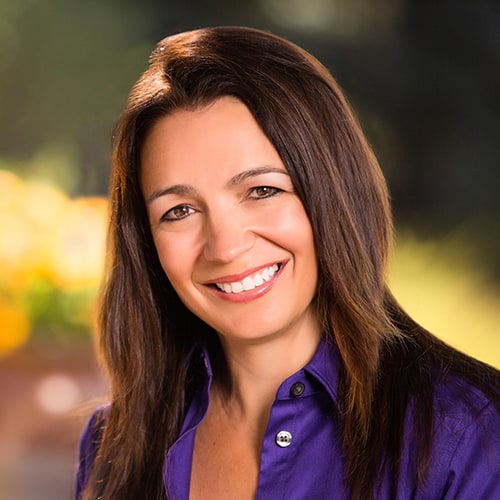 Broker Associate
|
REALTOR®, CNE, GRI
Lisa is known for her attention to detail, compassionate nature, and total commitment to finding the ideal property for her clients. Lisa is a tireless professional who loves every aspect of real estate. Whether you are buying or selling, Lisa will deliver results and keep the process simple. Lisa holds a B.S. degree in Communications, an M.Ed. degree in Multicultural Education and a Professional Development degree in Marketing and Advertising. Her experience in design, marketing and [...]
Lisa is known for her attention to detail, compassionate nature, and total commitment to finding the ideal property for her clients. Lisa is a tireless professional who loves every aspect of real estate. Whether you are buying or selling, Lisa will deliver results and keep the process simple. Lisa holds a B.S. degree in Communications, an M.Ed. degree in Multicultural Education and a Professional Development degree in Marketing and Advertising. Her experience in design, marketing and sales all contribute to her success as a real estate professional. She worked as a designer and production coordinator for Eastern University in St. David's, PA. Prior to PorchLight, Lisa worked in Sales and Marketing for MOUNTAIN Magazine in Boulder, CO. Lisa has always been very involved in her community, having been a Colorado resident for over 15 years. She has served as PTA President and Vice President at Niwot Elementary School. She is currently the JV Tennis coach at Niwot High School. Lisa has also been a foster parent for the Longmont Humane Society, having fostered more than 100 animals in the past 7 years. She also serves on the Access Opportunity committee for high-potential, low-income students to attend college. Outside of the office, Lisa enjoys playing tennis, snow skiing, hiking, and real estate - even when she is not working. Lisa lives in Boulder with her husband, two children and two dogs. Buyers and sellers who entrust their goals to this highly effective marketing and sales professional can expect superior service, dedication and attention to detail and most importantly- results.
Office Location
2500 Arapahoe Ave., Suite 210
Boulder, CO 80302
Contact Info
Specifications
Languages:
Specialties:
Service Area:
Lisa's Testimonials
Lisa was great! It was our first home buying experience and she was always there for support and was very knowledgeable! Not only is she professional, she is very understanding and goes the extra mile to get you the best. I highly recommend her!
- Season E., First-Time Buyer
Our agent Lisa went above and beyond for us. From our first contact through closing, she was so knowledgeable and helpful, always offering insight and advice. We are new to the area so we really appreciated her level of expertise. And she was so patient and kind. It was like working with a really good friend!
- Kerry M., Client
I would like to take a few words to express our appreciation for the efforts that Lisa Pentz displayed in finding us a new home that both fit our desires and pocket book. She at all times displaced a high level of professionalism and an attitude of confidence that made us feel that we just needed to trust her judgement. Even during some of the concerning events and decisions, she was always there to guide us in the right direction. We could not be more pleased with her efforts and the results [...]
- Terry P., Buyer
Lisa was absolutely awesome, she sold our home in Broomfield quickly and professionally. We highly recommend her to everyone we know who may need real estate services!
- Sara P., Seller
Lisa was incredibly responsive, helpful, and willing to track down the answers to questions we had. Working with her was a great experience in every way and we highly recommend her.
- Lisa G., Client
We worked with Lisa from when we arrived in Boulder. We had been looking online from CT for over a year and were coming into a very tight market in late 2019. Little did we know that COVID would change the world. Lisa helped us with the neighborhoods and the available inventory. In the end, we found an ugly duckling that needed a loving hand and a significant renovation. We closed in a parking lot in front of the title company in Longmont. Lisa helped us with the contractors we needed. All in [...]
- Frank P., Client
Outstanding. I'd never consider another Realtor in Colorado. Lisa delivered everything she promised and more. She was professional, always available, knowledgeable and genuinely pleasant to work with. She priced our home correctly and got us the price we wanted. She also found us the perfect house to buy and negotiated a great deal in a very difficult buyers market. If you are planning to buy or sell, CALL LISA!
- James E., Buyer & Seller
We were Internet browsing for a getaway house in the mountains ideally on or near a lake. One in particular caught our eye. We contacted Lisa for her thoughts and she insisted on joining us to see it despite the 2-1/2 hour drive. She provided experienced insight on the house's condition and features. She also took the initiative to see another house in the area that had features we were looking for. Once a decision was made, she capably represented us during the contract phase and guided us [...]
- Mary H., Buyer
Lisa was fantastic! Very knowledgable, available and driven to make every aspect of the home buying process smooth. Lisa was constantly sending us homes that fit our wants and needs and was ready to schedule a tour immediately. She also made herself available to us at any time for questions, concerns and make offers. Highly recommend Lisa!!!
- Kyle B., Buyer
Lisa did a fantastic job in working with us to look at many properties and securing the one we wanted. She has a deep knowledge of the area, and streamlined everything for us, from inspection to closing. We would definitely work with Lisa again, and have nothing but great things to say about her! Thank you!
- Christopher S., Buyer
Contact
Hi there! How can we help you?
Contact us using the form below or give us a call.
Hi there! How can we help you?
Contact us using the form below or give us a call.