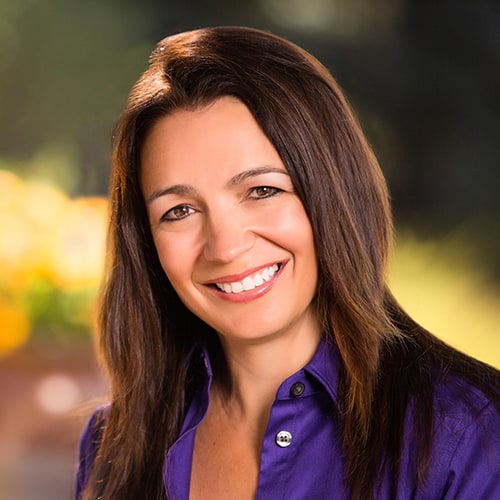 Broker Associate
|
REALTOR®, CNE, GRI
Lisa is known for her attention to detail, compassionate nature, and total commitment to finding the ideal property for her clients. Lisa is a tireless professional who loves every aspect of real estate. Whether you are buying or selling, Lisa will deliver results and keep the process simple. Lisa holds a B.S. degree in Communications, an M.Ed. degree in Multicultural Education and a Professional Development degree in Marketing and Advertising. Her experience in design, marketing and [...]
Lisa is known for her attention to detail, compassionate nature, and total commitment to finding the ideal property for her clients. Lisa is a tireless professional who loves every aspect of real estate. Whether you are buying or selling, Lisa will deliver results and keep the process simple. Lisa holds a B.S. degree in Communications, an M.Ed. degree in Multicultural Education and a Professional Development degree in Marketing and Advertising. Her experience in design, marketing and sales all contribute to her success as a real estate professional. She worked as a designer and production coordinator for Eastern University in St. David's, PA. Prior to PorchLight, Lisa worked in Sales and Marketing for MOUNTAIN Magazine in Boulder, CO. Lisa has always been very involved in her community, having been a Colorado resident for over 15 years. She has served as PTA President and Vice President at Niwot Elementary School. She is currently the JV Tennis coach at Niwot High School. Lisa has also been a foster parent for the Longmont Humane Society, having fostered more than 100 animals in the past 7 years. She also serves on the Access Opportunity committee for high-potential, low-income students to attend college. Outside of the office, Lisa enjoys playing tennis, snow skiing, hiking, and real estate - even when she is not working. Lisa lives in Boulder with her husband, two children and two dogs. Buyers and sellers who entrust their goals to this highly effective marketing and sales professional can expect superior service, dedication and attention to detail and most importantly- results.
Office Location
2500 Broadway
Boulder, CO 80304
Contact Info
Specifications
Languages:
Specialties:
Service Area:
Lisa's Testimonials
Our agent Lisa went above and beyond for us. From our first contact through closing, she was so knowledgeable and helpful, always offering insight and advice. We are new to the area so we really appreciated her level of expertise. And she was so patient and kind. It was like working with a really good friend!
- Kerry M., Client
We had an incredible experience with Lisa. She is extremely knowledgeable about the area and about the entire purchasing process. She and her team were always professional, responsive, and friendly. Her knowledge and communication eliminated much of the stress during the process. We truly appreciate all of her help. We highly recommend Lisa!
- Doug P., Client
Loved working with Lisa! She found us just what we were looking for!! Easy to work with and patient and professional, and has great knowledge Of the Boulder, Gunbarrel, Niwot, Boulder Country Club area!
- Glenn S., Client
Lisa patiently and competently worked with us to both buy a new home and sell our home. She was fun to work with, knowledgeable, willing to do the work and clear about what our options were. I appreciate her.
- Liz J., Client
Lisa is the best! I have worked with her twice and she is so genuine and carrying. Very helpful during my stressful times! Very knowledgeable about everything and super organized! She goes above and beyond for sure!
- Grace D., Client
Lisa is very knowledgable about pricing and selling homes. She set realistic goals for us. She backed her suggestions with comps. Her patience, prompt responsiveness and hard work is very apparent. She had an open house every weekend. She reminded us on all details and deadlines, which I appreciated and found very important. Lisa is a sweet, kind and genuine person. That is hard to find, as many realtors are pushy and aggressive. I would absolutely recommend Lisa and use her again.
- Barbara M., Seller
Lisa was absolutely awesome, she sold our home in Broomfield quickly and professionally. We highly recommend her to everyone we know who may need real estate services!
- Sara P., Seller
If you are looking for 5 star service. Lisa is the only choice. When looking through hundreds of brokers I would not hesitate in recommending Lisa. Honesty, integrity, and hard work is what you will receive with Lisa. In a day and time where most realtors seem to care more about their commissions than their clients. Lisa is the complete opposite. She cares more about your needs and wants than her own. I would pick Lisa 10 out of 10 times.
- Sean H., Client
Lisa has been helping me as I go through the process of selling my home. She has been extremely knowledgeable in determining the market value along with showing me all the comparable inventory in my area. Lisa has been great about making sure I'm aware of all the steps needed to get my home on the market and has been thorough in telling me how she will market my home to potential buyers. She has even given me great tips about what buyers are looking for as they tour the home. I have [...]
- Gina S., Seller
Lisa Pentz is incredibly knowledgable and a highly recommended real estate agent. She brings more to the table than most agents with her property, design and location knowledge. She looks out for her clients and will help negotiate the confusing and sometimes frustrating nuances in the real estate market and process. She will be your biggest asset in buying or selling a home.
- Rob H., Client
Contact
Hi there! How can we help you?
Contact us using the form below or give us a call.
Hi there! How can we help you?
Contact us using the form below or give us a call.