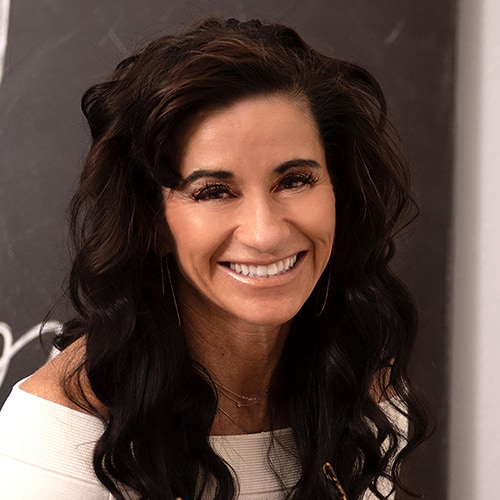 Broker Associate
|
REALTOR®
I have a degree in Interior Design and have owned two coffee shops prior to starting my real estate career in 2016. I grew up in Wisconsin and moved to Colorado 25+ years ago while working with Nordstrom. I've got four amazing kids, two sons and two daughters. Creating an experience and building relationships is what brings me the most joy. Whether buying or selling, I am committed to giving my clients the best. Whether you are a first time home buyer or have bought/sold multiple [...]
I have a degree in Interior Design and have owned two coffee shops prior to starting my real estate career in 2016. I grew up in Wisconsin and moved to Colorado 25+ years ago while working with Nordstrom. I've got four amazing kids, two sons and two daughters. Creating an experience and building relationships is what brings me the most joy. Whether buying or selling, I am committed to giving my clients the best. Whether you are a first time home buyer or have bought/sold multiple times, I pride myself in listening, delivering and walking through the entire process with confidence and control.

Fitness has always been my passion. In the past I was an avid Triathlete, Cyclist, Trail Runner and Body Builder. Now I enjoy fitness for the JOY of it. My ultimate goal is Love God, Love People. Each transaction is a blessing to me, a relationship, an experience that is a gift. I will give a portion of each transaction to an organization dear to my heart, The Association for The Recovery of Children (Rescuing kids from sex trafficking)
Office Location
455 Main St.
Longmont, CO 80501
Contact Info
Specifications
Languages:
Specialties:
Service Area:
Maggi's Testimonials
Wonder Woman Maggi Kelly helped my husband and me sell my mother's home after she went into assisted living. Everything about our relationship was great from the start. It was a big help to have someone who knows the area so well. She answered all our questions, or found who could answer them, with lightning speed. She was always available. She helped us get the best deal, and I recommend her highly.
- Leslie I., Seller
Maggi made the process of finding my our home exciting and as stress-free as possible in this fast-moving CO market. She is flexible, highly competent, and gets things done efficiently. And her wonderful, vibrant personality makes the whole process, whether it's coordinating seamlessly with all of the other people involved (lenders, agents, etc.) or just discussing all the details with us, much more enjoyable and less stressful. Working with Maggi was truly a pleasure from start-to-finish, I [...]
- Lindsey O., Homeowner
Maggi sold our home in Longmont. She set the bar for our home selling price. Maggi was always accountable, responsive and extremely patient with the process. We would recommend Maggi to anyone looking to buy or sell their home. We hope all realtors are as impressive as Maggi.
- Irina P., Seller
Maggi made us feel as though she was really listening to what we were looking for, and she was willing to drive all over the place to show us property. She made our home purchase completely painless and easy. We plan on seeking her out for any future purchases we may pursue. 5 stars (or more) to Maggi!
- Cheryl & Byron S., Buyers
Maggi was so wonderful to work with. She's a breath of fresh air in the real estate business. Open, honest and trustworthy. I would highly recommend her to anyone!
- Elizabeth & Dustin H., Clients
We have bought and sold many homes in our lifetime and Maggi is hands down the best real estate agent my wife and I have ever had.  She asked all the right questions, knew exactly what we were looking for, and regularly scoured the market for homes that fit.  And this was during a very seller-friendly market... homes were selling within a couple of days, with as many as 10 offers. Maggi's persistence and dedication were constant...she found us the perfect home and was able to get our offer [...]
- Michael and Liz H., Clients
Maggi was a dream to work with! She worked hard from the minute we met her til the very end! Actually, we will remain friends as well! She's a class act and very knowledgeable not only of Longmont, but helped find me a new home in Littleton! She has great taste and knows how to get a home sold! Will definitely use her again in the future!
- Mandy E., Buyer & Seller
This page is not large enough to contain all the good things I can say about Maggie Kelly. Outside of her professional career she is the one person I trusted with my journey to find a home that would welcome my past, present and future achievements, my resting and my awakening, my inspiration and and my refuge. Maggie did the impossible...she brought all of that to life over the course of a two year search, patiently as I walked the land, She understands the heart and soul of mankind and God [...]
- Bazzel B., Buyer
Maggi cares. She worked so hard to find us our dream home. She is responsive, professional, positive, hard working - everything you want in an agent. Let her help you and you will be happy in your new home for sure!
- Kari F., Buyer
Maggi is a godsend. She helped us find and close on a Boulder condo 100 percent sight unseen and remotely, in record time, in the middle of a pandemic. We were confident in her ability to "be our eyes" for neighborhood selection, walk-throughs and all aspects of the transaction. High energy, responsive, down to earth (and funny), Maggi really listened and went that extra mile to make sure everything was perfect. She even helped us schedule repairs and, with her interior design background, order [...]
- Christine P., Client
Contact
Hi there! How can we help you?
Contact us using the form below or give us a call.
Hi there! How can we help you?
Contact us using the form below or give us a call.