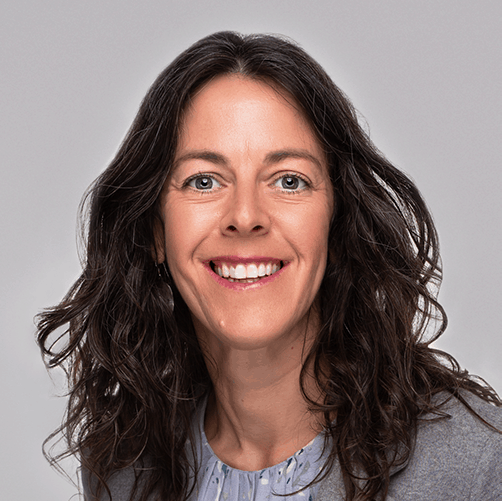 Broker Associate
|
REALTOR®, e-PRO, GREEN, PSA, CME
As a Boulder native, I provide all of my clients with expert local knowledge and keen attention to detail. I consider each client my only client, so you'll always receive thoughtful, top-shelf service, and one-on-one attention. I strive to provide a genuine and friendly relationship to put you at ease during the buying or selling process. I'll give you good, honest advice and communicate openly every step of the way. While easy-going, I'm also smart and motivated with excellent sales, [...]
As a Boulder native, I provide all of my clients with expert local knowledge and keen attention to detail. I consider each client my only client, so you'll always receive thoughtful, top-shelf service, and one-on-one attention. I strive to provide a genuine and friendly relationship to put you at ease during the buying or selling process. I'll give you good, honest advice and communicate openly every step of the way. While easy-going, I'm also smart and motivated with excellent sales, marketing, and organizational skills.
I became a Realtor because I've always been interested in the market, architectural trends, and interior design. I've kept a watchful eye on Boulder and the surrounding areas for decades. I also enjoy working with people and sharing my knowledge of local neighborhoods. Inadvertently, I find myself offering advice and directions, tips on restaurants and shops, information about schools and neighborhoods, bringing attention to home sales in the area. Stepping into the sales side of real estate was a natural transition for me. I love meeting new folks and sharing all Colorado has to offer. Helping clients find their dream home and making them smile is an added benefit!
In my free time, I enjoy spending time with my family, dancing with my husband, long walks with the dog, practicing yoga, taking pictures, and experimenting with allergy-friendly baking. I love living in Boulder because of the genuine, down to earth people and easy access to the great outdoors. There are amazing options for allergy-friendly foods, yoga, and great schools. I love the seasons of Colorado and the 300+ sunny days a year. I love that there is something for everyone here.
Growing up in North Boulder, I studied at several local elementary schools, attending Casey Jr. High and Boulder High, graduating from the University of Colorado, Boulder with a Bachelor of Science from the School of Journalism and Mass Communication, and later earning a Master of Arts from the University of Colorado, Denver. A life-long dream called me to New York City, but I soon realized my heart lay in the Rocky Mountains and I returned home.
Office Location
2500 Arapahoe Ave., Suite 210
Boulder, CO 80302
Contact Info
Specifications
Languages:
Specialties:
Service Area:
Manzanita's Testimonials
Our Boulder house had an offer in only three days. Manzanita was there greeting realtors, neighbors and the family who chose our home to become theirs. Manzanita helped us find services to complete the projects we knew would make a difference. She is a relationship builder. When we met at an open house six months earlier, we knew she would be a solid partner to sell our house of 30 years and find a property to call home.
— Margery B., Client
Manzanita was awesome.  We were moving from the east coast and there was so much we didn't know about the area.  Manzanita was great about finding out what we needed to know, and getting us settled in a neighborhood we just adore.  I can't thank her enough for all her time and effort!
- Lara, Buyer
Excellent agent! Manzanita was highly knowledgeable about the market at large and about the specific homes we looked at. She was always available if I had a question. Her work was highly accurate. She was able to anticipate changes in the market as well as my needs as both a buyer and seller. I will definitely be recommending her to anyone I meet that is in the market for a home to buy or sell. Absolutely the best! Thanks Manz!
Jeremy B., Client
Manzanita was a great match for helping me buy my first home. She really listened to what I was looking for and had the rare ability to apply what she heard and point me in the right direction. She went out of her way to make sure all the pieces fell into place and now I have a new fantastic home.
- Rachel M., Client
Manzanita is a wonderful realtor! She quickly understood what I was looking for in a home and guided me through the process to find a place that I love. I truly believe that her sense of timing, her ability to communicate with all of the parties involved, and her attention to detail are crucial factors that led me to be able to close on my property. In addition, Manzanita is just a kind person who truly cared about me being in the right place. I wholeheartedly recommend her to anyone looking [...]
- Mary G., Buyer
Manzanita was great to work with and helped us successfully close on a great house in this crazy market! She understood our goal to quickly get through the home buying process. She was responsive to our needs and we were able to tour homes with her at our requested times, sometimes with very little notice.
Laura L., Buyer
We closed on a property with Manzanita's expert help.  It was a great experience and she is one of the greatest realtors I know! Her attention to detail is amazing, and her willingness to go above and beyond is greatly appreciated by both my wife and myself!
— John B., Client
Contact
Hi there! How can we help you?
Contact us using the form below or give us a call.
Hi there! How can we help you?
Contact us using the form below or give us a call.