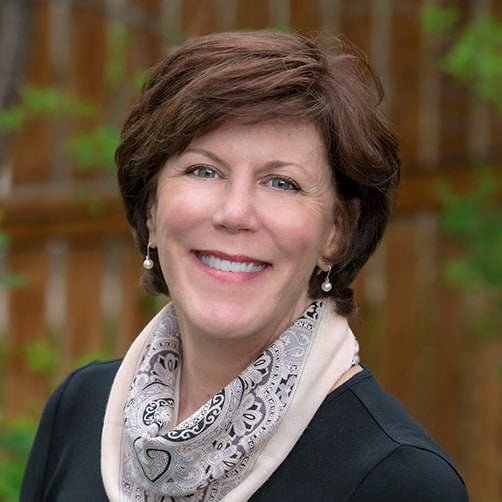 Senior Broker Associate
|
REALTOR®, CME, CNE, GRI
I have a long-term view of every client interaction--it's never a transaction to me, it's a long term relationship. As a result, my recommendations and advice are always guided by my clients' needs. Buying and selling homes can be exciting but also stressful, so I try to help my clients understand the process, the pros and cons of every situation, and the perspective needed to make good decisions. My business is 90% repeat clients and referrals, which is a tremendous compliment. Thanks [...]
I have a long-term view of every client interaction--it's never a transaction to me, it's a long term relationship. As a result, my recommendations and advice are always guided by my clients' needs. Buying and selling homes can be exciting but also stressful, so I try to help my clients understand the process, the pros and cons of every situation, and the perspective needed to make good decisions. My business is 90% repeat clients and referrals, which is a tremendous compliment. Thanks to my long term relationships, I am ranked in the top 1000 brokers nationwide!
Office Location
201 University Blvd., Suite 200
Denver, CO 80206
Contact Info
Specifications
Languages:
Specialties:
Service Area:
Mary's Testimonials
Mary Gerwin helped us buy our house to get us ready for our move to Denver and the experience was simply outstanding. She took the time to understand exactly what we were looking for and always put our needs first. When we found the perfect house, she even helped us win out over an all-cash offer! All along the way, she had tons of helpful recommendations for both the process and all the other vendors we needed--any problem we ran into, she always had a solution ready in no time. At one [...]
- Magnus von Koeller, Buyer
Mary was top notch in every regard. Her attention to detail, and organization were very impressive. We felt as if the process could not have gone more smoothly. Mary's communication & take charge nature made the experience pleasant. We highly recommend Mary as an agent and would use her again.
- Rob & Della S., Clients
My experience of selling through Mary Gerwin and her PorchLight Group was outstanding. I was representing an estate, and there was much I did not know about the house and the property on which it stood. Mary stepped in with great advice and guidance that helped me sell the house in the easiest and most organized way possible. Mary's familiarity with a number of ancillary businesses that aided in preparing the house for sale, conducting the estate sale of personal property, and staging [...]
- John Congdon, Seller
I recently had the privilege of working with PorchLight's realtor Mary Gerwin. She not only found and closed the perfect new home for my family, but Mary made the stressful period of selling my former home painless. Her professionalism and class is unmatched. The process of buying and selling a home with Mary was more than a business transaction, she genuinely was interested in my needs and made them her priority. I would recommend Mary to anyone for future real estate endeavors.
- Lisa Pearl, Buyer/Seller
Mary Gerwin is simply the best! We purchased our home in South Park Hill in August and could not be more thankful for her involvement. Coming from another hot market, we were terrified that our search would be endless, but we miraculously landed our first offer, in no small part due to Mary's remarkable knowledge of the market. She is resourceful, caring, attentive, considerate, and a consummate professional. She diffused every obstacle almost instantly and removed all traces of [...]
- Caleb D., Buyer
We loved working with Mary. She is everything a seller could want in an agent. She's realistic. She's efficient. She's communicative. Ours was a quick relocation situation. Mary told us just what to do to improve the house, we did it, and then she handled the rest. When we turned the keys over to her to get the house sold, we had no doubts that she would deliver, and she did! Mary really made it easy to sell our house in Crestmoor.
- Matt Baline, Seller
Mary Gerwin is true professional realtor. I give her 5 stars and recommend her to anyone looking for expertise in RE transactions. She is honest, dedicated to her clients and a pleasure to work with.
- Herschel Cravitz, Buyer
We loved working with Mary Gerwin and the entire PorchLight team. We had put our town home on the market with another realty and it just sat there for months with very few showings. Mary and her team came in and saved the day. She got us priced right, marketed to the right audience, and under contract in 2 weeks. (And, then she sold our next door neighbor's town home a week after that!) PorchLight's marketing was by far much better than the other agency we used. They use all the [...]
- Ivy Hastings, Seller
Years ago, I asked friends to help me find a realtor for the out-of-town family of a friend who died suddenly. I got two referrals to Mary Gerwin. Finally, I called Mary to sell my humble condo. She staged it, priced it right and a buyer signed in three days. I'd moved to a different town, so when a stealth leak grew to a tsunami, Mary remained calm. She worked with my claims adjuster, brought in her tested experts and turned a potential disaster into opportunity. The buyer, rather [...]
- Barb Lundy, Seller
Mary found us 7 years ago when we owned a house that wasn't selling. Her knowledge and professionalism convinced us to switch realtors and go with Mary. Since then, she has completed 4 transactions for us and should be given the official industry title of Realtor Extraordinaire. She and her group take the extra steps to ensure that you house is ready to list, recommend appropriate price points, provide sound counsel in making tough decisions, and know how to manage the other side of [...]
- Steve Gallaway, Seller
Contact
Hi there! How can we help you?
Contact us using the form below or give us a call.
Hi there! How can we help you?
Contact us using the form below or give us a call.