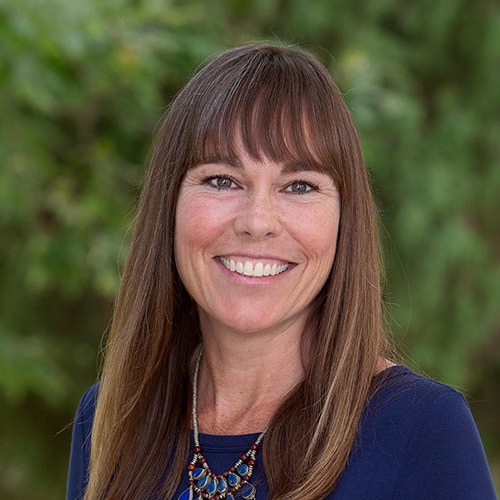 Broker Associate
|
REALTOR®, RENE
I am a University of Colorado Boulder graduate and I have lived in and around Denver most of my adult life. I acquired my real estate license while living in New York, one of three states my family and I lived in over the course of just ten years, but we never stopped thinking of Colorado as home. Now that we've returned, there is not a day we regret it and we are determined to be here forever. I am an avid photographer and have seen much of the country through a camera lens, but after [...]
I am a University of Colorado Boulder graduate and I have lived in and around Denver most of my adult life. I acquired my real estate license while living in New York, one of three states my family and I lived in over the course of just ten years, but we never stopped thinking of Colorado as home. Now that we've returned, there is not a day we regret it and we are determined to be here forever. I am an avid photographer and have seen much of the country through a camera lens, but after much searching, I am certain there is no place more beautiful than Colorado. With all my travels, I know how much effort goes into relocating. I definitely have an intimate understanding of what it takes to survive all the complexities of selling your home or finding a new one. I know how many things need to go right, and more importantly, what may not. I want my clients to understand the process, trust they are in good hands, and above all, feel the experience was handled with the utmost care and professionalism. I am not just helping you buy or sell your home; I am assisting you through a major life transition. It should be a positive experience for you and it's my responsibility to make it feel well-executed and just a little special. As your agent, nothing will make me happier than finding that perfect place for you to make memories that will last a lifetime or help you sell your home so you can move on to your next great adventure.
Office Location
6759 E Belleview Ave
Denver, CO 80237
Contact Info
Specifications
Languages:
Specialties:
Service Area:
Maura's Testimonials
"Maura is excellent! She's extremely well organized, knowledgeable, and helped us land our first home on our first bid! She nailed it! We are so fortunate to have worked with her because we were buying from out of state. We can't thank her enough!"
–– Dylan P., Buyer
We found Maura Cline at an open house a few years ago and immediately knew we wanted her to be our real estate agent. She was so personable, relatable and just overall a kind person. We weren't quite ready to buy a home but Maura kept in touch with us for over 2 years before we decided it was the best time for us. Maura is absolutely amazing at what she does. She spent hours on the phone with us explaining the process, what to expect, and calling us back right away anytime we were confused [...]
- Katie O., Client
When it comes to working with a real estate agent who will go above and beyond to find you the house of your dreams, Maura Cline fits the bill. Her market expertise and desire to truly understand what you want will make the stress of buying a home dissolve. She helped educate me on the home buying process. She diligently kept me up to date on new homes as they came onto the market that met my criteria. And for me, most importantly, reminded me throughout the process that I'd find the house [...]
- Laura T., Buyer
Contact
Hi there! How can we help you?
Contact us using the form below or give us a call.
Hi there! How can we help you?
Contact us using the form below or give us a call.