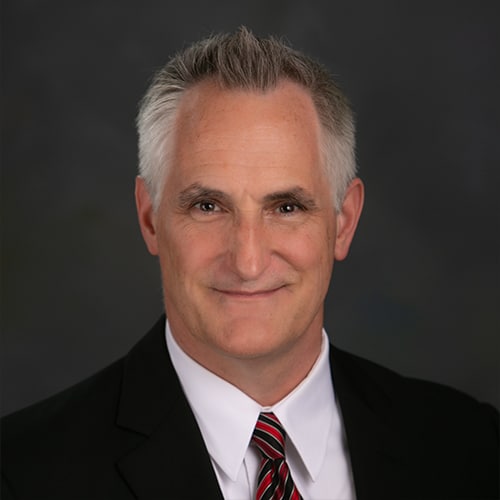 Broker Associate
|
REALTOR®, GRI, CME: Central Denver, North Suburban
I became a real estate agent for one reason, I truly enjoy helping people. For over a decade, I have assisted great people with making their dreams of homeownership come true and selling for top dollar. Along the way, I've learned that no two transactions are exactly alike—each home is different and every client is unique. That's what makes real estate so [...]
I became a real estate agent for one reason, I truly enjoy helping people. For over a decade, I have assisted great people with making their dreams of homeownership come true and selling for top dollar. Along the way, I've learned that no two transactions are exactly alike—each home is different and every client is unique. That's what makes real estate so exciting!
When it comes to home buying, I use a tried and true process to help my clients win no matter the market conditions. My goal is to make you the most informed and confident buyer out there.
Using the process of elimination, I ensure you've considered every property and neighborhood that meets your needs. Once you're ready to make an offer, I'll track down every accessible piece of information about the property and value it based on past sold comparables. I will even perform an appreciation study to determine if it will continue increasing in value.
If the home looks like a solid investment, I'll then use my experience and reputation to connect with the listing agent and develop a compelling offer. Tailored to fit each individual situation, the offer I submit will give you every advantage with the seller and over other buyers. Once under contract, you can then rely on me to overcome any objections and negotiate a smooth closing.
I apply much of this process to help sell your home, starting with a strong pricing strategy based on analyzing comparables and the local market. I'm also backed by PorchLight's in-house team of experts who will help ensure a quick sale for the highest return on your investment.
Of course, I'm not all business! I enjoy spending time with my family and exploring our beautiful state. If I'm not working, you'll find me fly fishing, mountain biking, golfing, or hiking. I live in the family-friendly Murphy Creek neighborhood of Aurora. With its convenient access to E-470 and I-70, I can easily get anywhere in Denver or head to Nebraska to visit friends.
If you want to work with a real estate agent who is easy-going and friendly, yet resourceful and detail-oriented, I'd appreciate the opportunity to represent you. Let's get started today!
Office Location
6759 E Belleview Ave
Denver, CO 80237
Contact Info
Specifications
Languages:
Specialties:
Service Area:
Michael's Testimonials
"Michael was wonderful to work with through our home buying experience. He is outgoing and friendly, and was a delight to spend time with. He always seemed happy to set aside his time to answer questions, show properties, and help us understand steps we needed to take. He was easy to get in touch with, responding to calls, texts, and emails right away. He is very professional and knowledgeable, and was able to point out a lot of details with each home that we wouldn't have noticed [...]
Derek and Annette, Buyers
Michael handled our purchase of a home exactly how I would want a Broker to. He was absolutely there for us at all stages of the home buying experience and always found a way to make time for us. His care with our home buying process has guaranteed that when we sell or buy again or know friends or family needing a broker we will be sending them to Michael Moore.
- Danny S., Buyer
I purchased my home in a market flooded with buyers and not enough homes for sale. Every quality home had many offers on them the day they hit the market. My Broker Michael Moore used his experience and knowledge to find me the perfect home in the perfect neighborhood. Michael's ability to think outside the box saved me from over-paying for my home, like most buyers were doing. He was all over every detail every step of the way. I would refer Michael to any of my friends and family and [...]
- Dennis S., Buyer
"The best! Michael will get you right home! Michael is attentive and focused on finding me a home from the start. I enjoyed the entire process with Michael as he is always available, friendly, knowledgeable, and fun. Great advisor too. I was starting the home search with little knowledge of the market and Michael got me up to speed. Thanks again Michael, highly recommend!"
– Jena S., Happy Buyer
"Michael did a great job negotiating with the seller and was absolutely professional and communicative throughout the entire process. Would 100% recommend working with Michael. "
–– Kevin O., Buyer
Michael Moore is exactly the type of detail-oriented professional that you want on your team when buying or selling your home. Michael did an outstanding job taking the time to understand our needs while noting all features of our home including many updates. This enabled Michael to properly price our home and market it so professionally it sold in only a few days for full price. He made the whole process low stress and fun. We trust him like family!
- Curtis and Whitney G., Sellers
"Michael is a well-traveled, knowledgeable, friendly, and communicative agent who was integral in helping us purchase our first home. Despite an incredibly challenging market for first-time buyers, he was able to help us get viewings to homes we were interested in and was always there for us regardless of what time or how far our search took us. Throughout the process, he always made us feel at ease and made sure we understood what we were doing and why. He always responded quickly to [...]
— Chad C., Client
"Nothing I love more than an open, competent Broker! Michael was all that and more."
— Karla C., Client
From the moment we met Mike during the open house at our home we felt an instant connection and ease with him. We did not have a realtor at the time and called him back later that night to ask if he'd represent us. Mike was on point 100%, always working to make sure things were completed and that we understood the process. He was so knowledgeable and kind! We highly recommend working with Mike. You'll have excellent communication and he'll help you get the home of your [...]
- Danielle M., Client
"Michael was great helping me find and purchasing my first home. He was an expert a lot of areas I had no knowledge of and gently guided me through the home buying process. He was extremely helpful and always available for my questions."
–– Andrew B., Buyer
Contact
Hi there! How can we help you?
Contact us using the form below or give us a call.
Hi there! How can we help you?
Contact us using the form below or give us a call.