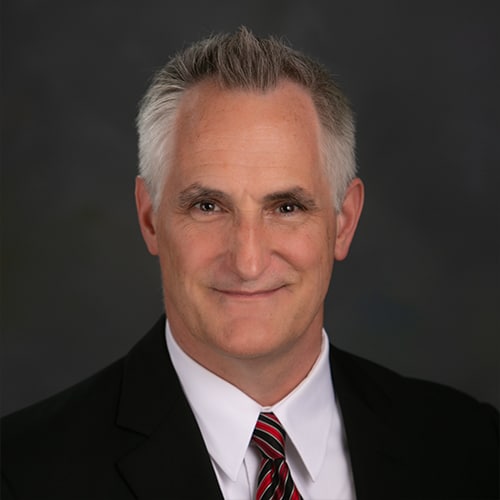 Broker Associate
|
REALTOR®, GRI, CME: Central Denver, North Suburban, South Suburban
I became a real estate agent for one reason, I truly enjoy helping people. For over a decade, I have assisted great people with making their dreams of homeownership come true and selling for top dollar. Along the way, I've learned that no two transactions are exactly alike—each home is different and every client is unique. That's what makes real estate so [...]
I became a real estate agent for one reason, I truly enjoy helping people. For over a decade, I have assisted great people with making their dreams of homeownership come true and selling for top dollar. Along the way, I've learned that no two transactions are exactly alike—each home is different and every client is unique. That's what makes real estate so exciting!
When it comes to home buying, I use a tried and true process to help my clients win no matter the market conditions. My goal is to make you the most informed and confident buyer out there.
Using the process of elimination, I ensure you've considered every property and neighborhood that meets your needs. Once you're ready to make an offer, I'll track down every accessible piece of information about the property and value it based on past sold comparables. I will even perform an appreciation study to determine if it will continue increasing in value.
If the home looks like a solid investment, I'll then use my experience and reputation to connect with the listing agent and develop a compelling offer. Tailored to fit each individual situation, the offer I submit will give you every advantage with the seller and over other buyers. Once under contract, you can then rely on me to overcome any objections and negotiate a smooth closing.
I apply much of this process to help sell your home, starting with a strong pricing strategy based on analyzing comparables and the local market. I'm also backed by PorchLight's in-house team of experts who will help ensure a quick sale for the highest return on your investment.
Of course, I'm not all business! I enjoy spending time with my family and exploring our beautiful state. If I'm not working, you'll find me fly fishing, mountain biking, golfing, or hiking. I live in the family-friendly Murphy Creek neighborhood of Aurora. With its convenient access to E-470 and I-70, I can easily get anywhere in Denver or head to Nebraska to visit friends.
If you want to work with a real estate agent who is easy-going and friendly, yet resourceful and detail-oriented, I'd appreciate the opportunity to represent you. Let's get started today!
Office Location
6759 E Belleview Ave
Denver, CO 80237
Contact Info
Specifications
Languages:
Specialties:
Service Area:
Michael's Testimonials
It is always a delight to assist Michael Moore and his customers with their mortgage finance needs. Michael's customers are always well educated and prepared. When he does his job so well, it makes mine easy.
—Kym P., Lender Partner
Michael has gone above and beyond to ensure a smooth buying process. Highly recommend his excellent service!
—Jenny B
09 May 2023, 10:13 AM
"Mike is an excellent agent, very knowledgeable and made the entire search very enjoyable! My wife and I love Mike, we nicknamed him "Make" because he could "make" things happen! I would highly recommend him, if you are in need of a realtor. He will go above and beyond and get anything you need to help make your experience enjoyable."
– Cody V. Client
Mike Moore was all we could have hoped for in a real estate agent. He knew a great deal of information about various neighborhoods in the Denver area and explained what we could expect in each. He quickly figured out the priorities of all three of us (son, dad, and mom) in the search for a house for our son. He had a keen eye for little details in the properties that could make for problems down the road. He was happy to show us homes we found on our own, but he ultimately located the perfect [...]
Debora Jones, Buyer
Michael is professional, organized, and always in tune with his clients best interests. If you are wanting honesty and an expert in your corner, Michael has you covered! Real estate done right! Thank you, Michael.
— Janine R
09 May 2023, 10:10 AM
Mike is the real deal. He helped me buy my first home and I couldn't have asked for a better agent. Mike will be there any time of the day and will educate you on everything. Trust Mike and reach out. Thank you Mike for everything.
- Matt V., Buyer
"Michael is a well-traveled, knowledgeable, friendly, and communicative agent who was integral in helping us purchase our first home. Despite an incredibly challenging market for first-time buyers, he was able to help us get viewings to homes we were interested in and was always there for us regardless of what time or how far our search took us. Throughout the process, he always made us feel at ease and made sure we understood what we were doing and why. He always responded quickly to any of [...]
— Chad C., Client
"Nothing I love more than an open, competent Broker! Michael was all that and more." 
— Karla C., Client
Michael Moore is exactly the type of detail-oriented professional that you want on your team when buying or selling your home. Michael did an outstanding job taking the time to understand our needs while noting all features of our home including many updates. This enabled Michael to properly price our home and market it so professionally it sold in only a few days for full price. He made the whole process low stress and fun. We trust him like family!
- Curtis and Whitney G., Sellers
Working with Michael Moore has been an absolute game-changer! As a real estate agent, he is the epitome of excellence, and I've had the pleasure of engaging in multiple transactions with him. Michael's market knowledge is unmatched, and his guidance throughout the buying and selling process is flawless. He genuinely cares about his clients and goes above and beyond to understand their needs, delivering exceptional results with every deal. With top-notch negotiation skills, Michael [...]
- Steev Y 7/20/2023
28 July 2023, 14:45 PM
Contact
Hi there! How can we help you?
Contact us using the form below or give us a call.
Hi there! How can we help you?
Contact us using the form below or give us a call.