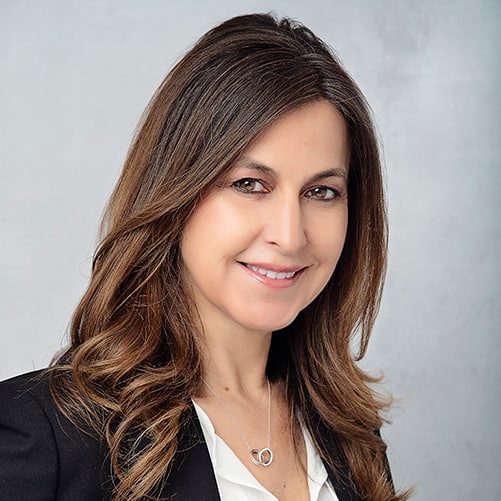 Broker Associate
|
REALTOR®
I've been a Realtor® for over 20 years. I was born in Australia, grew up in Germany and lived in Arizona where I became an agent—then Northern California and now Colorado. No matter where life has taken me, I have always loved everything about working in real estate. I truly enjoy meeting new people, the thrill of house hunting and being a reliable local resource for my clients. You'll find that I'm friendly and fun to work with, as well as thoughtful and honest. I strive to have ecstatic [...]
I've been a Realtor® for over 20 years. I was born in Australia, grew up in Germany and lived in Arizona where I became an agent—then Northern California and now Colorado. No matter where life has taken me, I have always loved everything about working in real estate. I truly enjoy meeting new people, the thrill of house hunting and being a reliable local resource for my clients. You'll find that I'm friendly and fun to work with, as well as thoughtful and honest. I strive to have ecstatic clients at the closing table.
My experience in the business covers a wide range of transactions, from walking my first-time buyers through the process of securing their dream home to assisting investors in finding a property with great potential for a flip. I've even done a few myself and know a great opportunity when I see one! I've also helped numerous clients get into new construction and mastered the nuances of handling foreclosures and short sales. Whatever your particular situation or goal, you can trust me to be your guide.
Outside of work, I have a son and I'm a busy soccer mom. We also have three dogs and a cat who thinks he's a dog! I love going for walks and hikes with the pups. I also enjoy running and both mountain and road biking. Traveling is a passion and my favorite destination is one with a white sandy beach and lots of beautiful palm trees. I also go back to visit Australia and Germany. Currently, we live in a Lafayette community that offers great trails, newer neighborhood amenities and nearby restaurants to explore.
Whether you're a first-time buyer or fourth, in search of new construction or your next investment, I'd be happy to provide you with incredible support and a successful outcome. Please get in touch!
Office Location
2500 Arapahoe Ave., Suite 210
Boulder, CO 80302
Contact Info
Specifications
Languages:
Specialties:
Service Area:
Contact
Hi there! How can we help you?
Contact us using the form below or give us a call.
Hi there! How can we help you?
Contact us using the form below or give us a call.