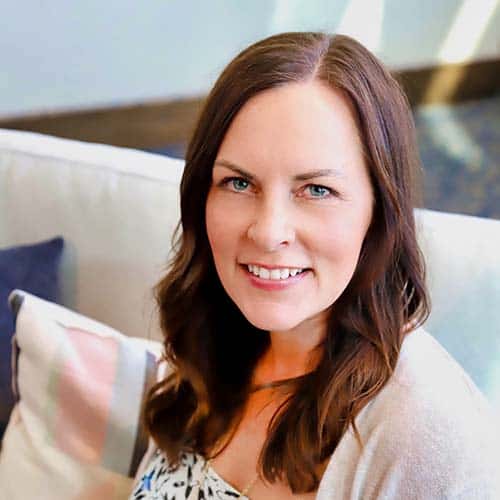 Broker Associate
|
REALTOR®, CME - Certified Market Expert: North Suburbs
As a REALTOR®, I excel at connecting and building relationships with my clients. I specialize in helping buyers find their dream home and creating a comfortable lifestyle within it. My passions for organic gardening, cooking, entertaining, and sustainability all come together to benefit my clients based on their unique needs and [...]
As a REALTOR®, I excel at connecting and building relationships with my clients. I specialize in helping buyers find their dream home and creating a comfortable lifestyle within it. My passions for organic gardening, cooking, entertaining, and sustainability all come together to benefit my clients based on their unique needs and interests.
My professional background is in commercial real estate, having worked as a legal assistant, coordinator, and transaction closer for a Fortune 500 company's real estate department. I have also served as a commercial brokerage assistant and worked on the property management team of a real estate investment trust. That experience in commercial real estate has equipped me with valuable skills that easily translate to the residential realm. I am communicative, detail-oriented, and organized, ensuring a smooth process from start to finish. Whether you're looking to buy or sell a home, I am the perfect partner to help make your homeownership dreams a reality and negotiate a top-dollar deal.
After my commercial real estate career, I chose to stay home with my kids and became heavily involved in volunteering. Volunteering feeds my soul and has allowed me to build a community that stretches all over the Front Range. As your real estate agent, I will deliver the same dedicated, flexible, never-say-never energy that I have put into my volunteer work, from our very first meeting all the way to the closing table.
I am a proud parent of a teenage daughter and son, and we own three rescue dogs. Having lived in Highlands Ranch, Parker, and Broomfield, and having worked in both downtown Denver and Boulder, I know the Front Range well. Broomfield is the place I have called home since 2005 because of its family-friendly environment, sense of community, proximity to Denver and Boulder, and open space and trail network. If you're looking for an agent who can help you grow where you are planted, please don't hesitate to reach out to me.
Office Location
2500 Arapahoe Ave., Suite 210
Boulder, CO 80302
Contact Info
Specifications
Languages:
Specialties:
Service Area:
Michele's Testimonials
We thought Michele was very helpful in showing us several properties so we were sure we were buying the right one for the family. Her PorchLight company has excellent ideas for capturing the attention of those who walk by the property we were selling as well as inside. She was patient with us and our inquiries and was able to satisfy them all. Complications arose but swiftly handled for a positive outcome. Timing was good for a sale and purchase. When we finally found our forever home, she was [...]
— Deann T., Seller
Michele was able to assist in finding and obtaining a property during the height of the Denver metro area bidding war earlier this year via good strategy and communication (with selling agent and financier) that made the difference.  Flexibility in regard to moving quickly to view and place offers along with attention to detail was extremely helpful during the process.
— Chris S., Buyer
One day after hiring Michele, she had put together a comprehensive business plan for selling my house, which had previously sat on the market for two months with no offers.  One week later, my house was professionally cleaned, staged, and back on the market.  Michele was able to get my house under contract over the asking price in six days!   Michele has impressive charisma, intelligence, and attention to details. I cannot recommend her enough!
Randy S., Seller
Michele was amazing! Smart, pleasant, professional, and organized, are just a few words I would use to describe her. The current market is crazy! Michele helped me to slow it down and make informed decisions. Her ability to network with other realtors was absolutely critical in getting me into my current home. Cannot say enough good things about Michele! I would highly recommend her to anyone looking to navigate today's insane real estate market.
Evan L., Buyer
A lucky conversation with the right person a thousand miles away led us to finding Michele Schiavone. We knew that moving back to Colorado from out of state would be challenging. We braced ourselves for an uphill journey.  This was our fist home purchase, from another state,  during a historically challenging time to be a buyer, with a tight dead line. She made it happen.   Michele is responsive, knowledgeable, and is a delight to be around. Which I realize is important when you're spending a [...]
— Diana & Erik A., Buyers
Michele, We want to THANK YOU for all you did for us to sell our house. Throughout the whole process, we felt reassured by your professionalism, experience, kindness, flexibility and proximity. You marketed our house so well after our failed attempts to sell and poor tenant history. You guided us well through tough negotiations. You helped us get well above the asking price during a lackluster market in the slowest month. And you did it all without being able to talk out loud half the time, [...]
— Doug & Brian W., Sellers
Michele was so helpful when it came time to sell our home.  She responded promptly and when all was said and done she sent us a sweet little gift to enjoy (so thoughtful).  I would suggest Michele with her professionalism and friendliness.
— Melissa B., Seller
Contact
Hi there! How can we help you?
Contact us using the form below or give us a call.
Hi there! How can we help you?
Contact us using the form below or give us a call.