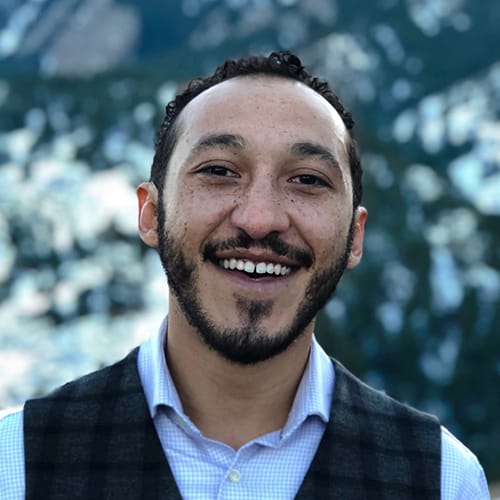 Broker Associate
|
REALTOR®
A fourth-generation Boulder native, I was born into real estate. My grandmother, who was once a local Realtor, played a pivotal role in my passion for the area and the people who call it home. I am also the great-grandson of a stonemason whose legacy can still be seen in Boulder's Municipal [...]
A fourth-generation Boulder native, I was born into real estate. My grandmother, who was once a local Realtor, played a pivotal role in my passion for the area and the people who call it home. I am also the great-grandson of a stonemason whose legacy can still be seen in Boulder's Municipal Building.
As an agent, I make it a priority to be available for my clients and to provide you with first-class service. I'm no stranger to hard work and pride myself on prompt communication. With the help of Porchlight, I also have the best tools and technology available to position my sellers at the top of the market. I have an in-depth of knowledge of the Front Range, along with a vast network of contacts I've made through friendships and family connections, as well as within the real estate industry. I know how to uncover homes that aren't even on the market yet and excel at matching my buyers with not just the perfect house, but the perfect neighborhood.
Outside of work, I've been a season pass holder in Summit County since I was a kid and snowboard every winter. When the warmer weather comes around, I enjoy participating in community basketball leagues, golfing, and mingling with friends and family on beautiful Pearl Street. If you see me, feel free to say hello. I'd be happy to answer all real estate questions you might have!
Office Location
2500 Broadway
Boulder, CO 80304
Contact Info
Specifications
Languages:
Specialties:
Service Area:
Miles's Testimonials
Working with Miles Claybourne was a joy. His kindness, experience, PATIENCE, humor, and knowledge was very much appreciated. I have sold 3 homes in the past 20 years. This experience was outstanding and greatly exceeded my other 2 experiences. All due to Miles. He was so patient with my anxiety during this process, even buying me a bottle of wine to help me after a very stressful day with work, a neighbor, and an offer that didn't go through. I highly recommend Miles, he was a wonderful [...]
- Cindy P., Client
Miles was an amazing broker who always supported us in our path to buying our first home in Colorado. He never got tired of looking at different houses with us and made sure that we did not choose a house because we were getting jaded from looking. As a Boulder native Miles understands both the location and community culture in the different areas of Denver/Boulder and loves real estate. He got great reviews from the other agent and I am sure he will be able to provide great [...]
- Bruce P. & Elizabeth H., Clients
Contact
Hi there! How can we help you?
Contact us using the form below or give us a call.
Hi there! How can we help you?
Contact us using the form below or give us a call.