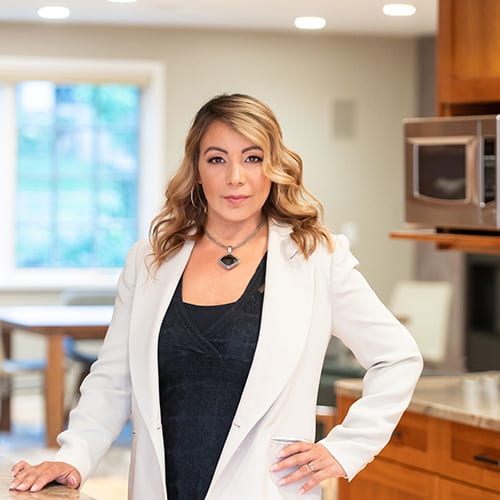 Broker Associate
|
REALTOR®, NAHREP®️, RENE, PSA, MRP, CLHMS
My father was a real estate investor. Being the 12th child in the family, I often found myself accompanying him to business meetings and negotiations. For as long as I could remember, I was exploring new developments, scouting locations, and finding key properties with great investment opportunities with my father's tutelage. I didn't realize then how lucky I was, by learning first hand at such a young age the real estate investing world, business strategies, and negotiations. All of [...]
My father was a real estate investor. Being the 12th child in the family, I often found myself accompanying him to business meetings and negotiations. For as long as I could remember, I was exploring new developments, scouting locations, and finding key properties with great investment opportunities with my father's tutelage. I didn't realize then how lucky I was, by learning first hand at such a young age the real estate investing world, business strategies, and negotiations. All of those lessons have come in handy in these later years and have made real estate transactions second nature. Best of all, living through renovations all through my youth has given me a huge understanding and a cutting edge in my real estate career.
As my career advanced, I found my stride working with the Residential Luxury Market in Boulder and its surrounding areas. I am an expert in listing properties and getting top dollar for my clients. I have a team of professionals that utilize the latest technologies, market research, and business strategies to exceed expectations. We use aggressive marketing tools to promote properties on proven media venues with advanced technology and proven lead systems to capture and identify potential buyers.
I live in Boulder with my husband Alan and our 3 boys, Clark, Chason, and Conner. In my free time, I enjoy spending quality time with my family exploring the incredible sites of colorful Colorado. I love designing, creating, decorating, and beautifying homes. I enjoy listening to music, dancing, cooking, and entertaining family and friends.
My passion has always been Service. I am involved in my community, school, church, and nonprofit organizations both locally and globally. I have always tried to find a way to create my environment, bringing value to life and making it more enjoyable for myself and those around me. I have been blessed with a positive way of looking at the world and the events that have happened in my life. I find ways to bring light to those I come in contact with, hopefully making a difference in their lives. I've been recognized for my honesty, sincerity, work ethic, and for going beyond what is expected to perform my job.
I aim to provide the highest level of service and I take deep pride in helping you achieve your Real Estate goals.
Office Location
2500 Arapahoe Ave., Suite 210
Boulder, CO 80302
Contact Info
Specifications
Languages:
Specialties:
Service Area:
Nissa's Testimonials
My wife and I have four children and 14 grandchildren. While most people downsize after a certain age, we actually needed a house where we can gather the entire family all in one place and at the same time. We spent months looking. We viewed dozens of homes with different real state agents. Frankly we did not find any of them trying to understand our need. They kept showing us houses that did not fit our need. This all changed when my brother recommended to us Nissa. As soon as we met her we [...]
- Georges and Joy H., Clients
Contact
Hi there! How can we help you?
Contact us using the form below or give us a call.
Hi there! How can we help you?
Contact us using the form below or give us a call.