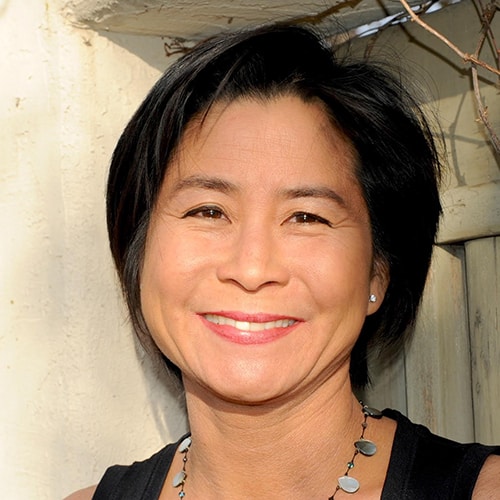 Senior Broker Associate
|
REALTOR®, CME, CRS, NAR-G
I have been a REALTOR® in the Boulder/Denver area since 2005, and am passionate about working with people to achieve their real estate goals. I'm a native of San Francisco, California, graduated from the University of California, Berkeley, and hold a master's degree in natural resources. Initially, I worked as a field biologist, and later a conservation policy writer. Soon after moving to Colorado, I began my career as a REALTOR® while carrying on the same values of resource [...]
I have been a REALTOR® in the Boulder/Denver area since 2005, and am passionate about working with people to achieve their real estate goals. I'm a native of San Francisco, California, graduated from the University of California, Berkeley, and hold a master's degree in natural resources. Initially, I worked as a field biologist, and later a conservation policy writer. Soon after moving to Colorado, I began my career as a REALTOR® while carrying on the same values of resource conservation through support of smart, sustainable development. My professional designations include Certified Residential Specialist and Green certification, through the National Association of REALTORS®. The Certified Residential Specialist is awarded to experienced residential REALTORS® with years in the business and only after a review of their career and transactions. The Green designation demonstrates my knowledge of current sustainable building practices. As an avid hiker, Nordic skier, backpacker, mountain biker, road cyclist, and foodie, I love living here in sunny Colorado, where the people are warm and friendly, amazing restaurants abound, and incredible outdoor adventures are just beyond our doorsteps. Let me share with you my expertise and enthusiasm and help you realize your real estate goals. Professional Friend. I have been working with buyers and sellers throughout my real estate career and believe my success comes from my love of working with clients, expertly guiding them through transactions, and building relationships with them. As a market expert and contract negotiator, I commit to give my clients the best information and am their number one advocate in a transaction, which puts my clients in the best position to make important housing decisions. I am there to listen to the needs of my clients, comfort them when the going gets tough, and persist until their goals are met. Clients refer me to their friends because I provide great service and peace of mind. Wouldn't you want that? Also, as a Green REALTOR®, I am keenly interested and knowledgeable about redevelopment, net-zero, Passivhaus, and other efficient design and construction techniques. Let me share with you my expertise and enthusiasm and help you realize your real estate goals.
Office Location
2500 Broadway
Boulder, CO 80304
Contact Info
Specifications
Languages:
Specialties:
Service Area:
Nola's Testimonials
Nola was great to work with...she was on top of the dates and deadlines and particularly helpful at a critical junction during the negotiation process. throughout a stressful process, I was pleased to work with Nola and will happily recommend her to anyone in need of a real estate agent!
- Mary P., Client
We came to Nola in search of buying a new build in Colorado while we lived in California. Over almost a year span, Nola proved to us that she was the best we could have chosen to help us make the move. Nola was excellent at communication, execution, organization, and guiding us to finding the perfect home. She knew what questions to ask, how to make us feel comfortable, and kept us smiling along the way. I would recommend her to anyone searching for a home, and am so grateful she helped us in [...]
- Sarah N., Buyer
Working with Nola was such a positive experience. Knowing we were first time home buyers, she was extremely helpful in educating us through the entire process and making sure that we didn't just buy a home, but the home that was an awesome fit for us. We were very selective with our price point, location, and type of home we were looking for, but her diligence and perseverance paid off in finding exactly what we were looking for. After our offer was accepted, she was essential in helping us [...]
- Robert & Matt, Clients
Nola was a great partner in helping me sell my house. I have worked with her as both a buyer and a seller. She is always available and a powerful force when it comes to getting the job done. Well done.
- Andrew U., Seller
Nola did a great job walking me through my first home buying process. She was responsive and quick to answer all of my questions and put me at ease with the process using her wealth of knowledge and kind demeanor. She knew the market well and and had plenty of good insights about the particular neighborhoods I was interested in. I would happily recommend her to friends.
- Jamie G., Buyer
Nola is a very knowledgeable and kind realtor. The process to sell my home was quick and painless. She is very personable and really cares a lot about all of her clients. I would highly recommend her to anyone thinking of buying or selling a home.
- Brianne H., Client
We were actually not referred to PorchLight, but met Nola at an open house. As we found her intelligent, pleasant and honest, we decided that we should trust her with finding us a house. And that's exactly what she did. She managed to find us the house we wanted, where we wanted it, and at a price we were comfortable within a market that does not favor buyers. She is knowledgeable about the market, the process, and she was always available when we needed advice. She always presented homes [...]
- Katalin Grega, First-Time Homebuyer
Nola was essential helping me find - and close - on my first home in a tight Boulder market. Really went the extra mile in getting information quickly with issues came up in the process, thus ensuring I had confidence in my purchase. She has helpful connections in Boulder, just excellent, caring and responsive. Thank you so much!
- Kirk U., Client
I had the pleasure of meeting Nola through a mutual client, and was immediately impressed with her ability to understand her client's needs. She has a deep interest and understanding of what makes a building energy efficient and healthy, and she was an absolute delight to work with. Nola's commitment to bettering the environment is only surpassed by her passionate interest in serving her clients with the utmost integrity. As a Realtor, Nola Chow is all about representing high quality, [...]
- Andy Johnson, Client
Working with Nola was the best part of our buying experience. She started out as just our agent, but soon we found ourselves enjoying dinner with her and becoming great friends along the way. My wife, daughter, and I were fresh from the Midwest and Nola was patient with us while we came to terms with cost of housing in Boulder. Nola was quick to respond to our needs and even on short notice. She was great to have in our corner to negotiate the best price while not jeopardizing us to lose the [...]
- Nate Lindamood, Client
Contact
Hi there! How can we help you?
Contact us using the form below or give us a call.
Hi there! How can we help you?
Contact us using the form below or give us a call.