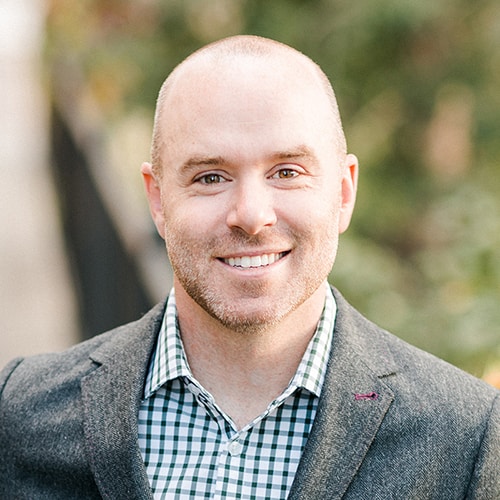 Broker Associate
|
REALTOR®, PSA
Passion, authenticity and organization. These ingredients along with a genuinely positive attitude are what I provide in everything I do. They are also the keys to the foundation of a successful relationship. As someone who has worked for over 10 years in marketing and events, I strive to create meaningful and efficient experiences while maintaining a light-hearted approach. As a fitness instructor in my spare time, I have learned that when balance enters any area of my life, I am able [...]
Passion, authenticity and organization. These ingredients along with a genuinely positive attitude are what I provide in everything I do. They are also the keys to the foundation of a successful relationship. As someone who has worked for over 10 years in marketing and events, I strive to create meaningful and efficient experiences while maintaining a light-hearted approach. As a fitness instructor in my spare time, I have learned that when balance enters any area of my life, I am able to create clarity. If I am not working with a client, you can find me exploring Colorado's vast mountain ranges, outdoor food venues or hanging with my dog, Marley, up at Green Mountain Reservoir. As an owner of a loft in Denver's RiNo neighborhood, and someone who purchased through PorchLight, I am proud to be with a group that honors balance, hard work and collaboration. In this new Colorado market, I am here to make sure that you keep an eye on your goals and move forward to new beginnings.
Office Location
201 University Blvd., Suite 200
Denver, CO 80206
Contact Info
Specifications
Languages:
Specialties:
Service Area:
Patrick's Testimonials
Patrick McGrath was a pleasure to work with! So incredibly hard working, going above and beyond every step of the process. He really listened to everything we had to say and did his best to make sure we got everything we wanted when both buying and selling. To top it off, his communication throughout was top notch. Can't recommend him enough!
- Julie H., Client
"Can't say enough great things about my experience with realtor Patrick McGrath! I was hesitant about buying a home in this uncertain market, but his knowledge, patience, and positive demeanor helped put me at ease through the entire home buying process- from looking at listings, to putting in an offer, through closing day. I'm still blown away by how he made the process feel so easy and seamless - the opposite of what I've experienced previously in buying/selling with other agents. [...]
—Jennifer W., Buyer
Overall my husband and I were extremely satisfied with Patrick's help in finding our new dream home for our family.  Not only was Patrick extremely professional and patient, he also takes a lot pride in his work.  He took the time to educate us about the market, advised on what was needed so that when we were ready to make an offer the process was smooth and we had an advantage in this crazy market. All of the thoughtfulness before and after closing meant a lot to our family.  I would highly [...]
- Joseph & Jennifer M., Clients
"I can't say enough about this company. Patrick McGrath was truly amazing through the whole home buying experience. Before deciding to buy a home, we heard terror stories from our friends and families who were trying to do the same. Because of this, we were very nervous about the whole process. Patrick was careful, thoughtful, and accessible through the whole thing. Honestly, we are still in shock of how easy the process was! I think it was because we had a great realtor. We were lucky [...]
—Liza B. & Winnie M., Buyers
As a first time home buyer, Patrick and PorchLight made the experience as stress-free as possible. Great communication, professional and fun to work with. Patrick's knowledge as a realtor and of the Denver Metro area helped put my mind at ease with one of the biggest financial decisions of my life. The end result was a house I am beyond thrilled to be in and call my own! Thanks for everything Patrick!
- Brendan H., First-Time Buyer
"Picture this - you want to sell your house but it's on a street where all the other houses next to yours are generally the same and have all sold within the last six months. What do you do? Call up Patrick McGrath at Porch Light! Seriously he did such a great job telling (and helping!) us get the house photos-ready and looking amazing to potential sellers. Throughout the entire process he was readily available for any and all questions and knocked out of the park from first contact through [...]
—Michael & Karli L., Sellers
"Everyone we interacted with at PorchLight was professional, knowledgeable, responsive, and so kind. We loved working with Patrick from their team. He felt like an extension of who we are (a top priority for us in this market!). Patrick was organized and detail oriented to ensure we felt fully supported going into each weekend of tours and potential offers. Thank you all for the tremendous guidance and support!"
—Meredith C. & Kevin K., Buyers
Above and beyond is the only way to describe Patrick's effort in helping me purchase my new home. Not only was he knowledgeable and always available to answer questions or meet last minute at a home showing, but he made sure everything during contract negotiations, diligence, and close ran smoothly. He made me feel comfortable and confident throughout the entire transaction and I am so happy he found me the perfect home!
- Anna C., Client
PorchLight, and my REALTOR® Patrick, were excellent to work with as a buyer. Very professional, open and quick communication, and a proactive approach to working with the seller to mitigate any issues and fight for my best interests. Patrick is an amazing people person and has a knack for quickly forming relationships, using effective communication to negotiate even in tough circumstances. The transaction went smoothly and without any hiccups.
- Forrest E., Client
Contact
Hi there! How can we help you?
Contact us using the form below or give us a call.
Hi there! How can we help you?
Contact us using the form below or give us a call.