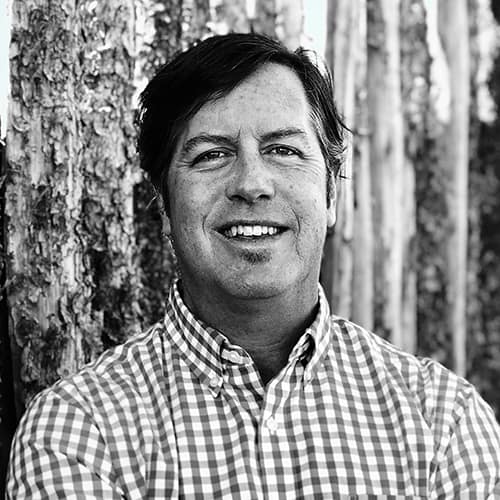 Senior Broker Associate
|
REALTOR®
Consider me your guide to a better lifestyle. Over the last 20 years, I've become one of the most trusted agents and consistent producers in Boulder County. I'm a strong negotiator and a patient, steady force, respected for my professionalism and dedication to achieving my clients' goals. In a competitive market, I develop creative strategies to get deals done—using well-honed negotiation tactics and leveraging my relationships with other [...]
Consider me your guide to a better lifestyle. Over the last 20 years, I've become one of the most trusted agents and consistent producers in Boulder County. I'm a strong negotiator and a patient, steady force, respected for my professionalism and dedication to achieving my clients' goals. In a competitive market, I develop creative strategies to get deals done—using well-honed negotiation tactics and leveraging my relationships with other agents.
My wife and I moved to Boulder in 2001, seeking to upgrade our lifestyle from our east coast roots. We chose Boulder because of the access to world-class skiing and mountain activities, healthy lifestyle, stunning natural beauty, as well as the unique and vibrant culture. I began my real estate career fixing and flipping homes while earning my real estate license in the process. After several successful projects, I decided to focus my efforts solely on helping buyer and seller clients. While my business is based in Boulder, I'm an expert in surrounding towns including Longmont, Louisville, Lafayette, Gunbarrel, Niwot and Nederland.
I'm the youngest of seven children. My father, Mort Walker, was the creator and drew the comic strip Beetle Bailey for over 67 years. My wife and I have three teenage boys, including twins born on April Fool's Day. I stay active in my free time, skiing and riding at many of the top ski resorts nearby. I paddleboard at the Boulder Reservoir, play golf at the beautiful public courses, and fly fish the local streams. I also volunteer as a bird monitor for local birds of concern, practice yoga, and make it a point to be grateful each day for living in this amazing community.
If you are seeking to upgrade your lifestyle and are considering Boulder and the surrounding areas, I have the passion and experience to guide you to your new home!
Office Location
2500 Arapahoe Ave., Suite 210
Boulder, CO 80302
Contact Info
Specifications
Languages:
Specialties:
Service Area:
Roger's Testimonials
I'm a first-time home buyer, and new to the area with no connections. I was so grateful to have stumbled into Roger as an agent - his honesty, kindness, and advocacy for me as a buyer made the whole process as smooth as could be. I found a house in my budget in a beautiful neighborhood, and a lot of that is thanks to Roger's attentiveness to me. Feels like he really understood what I wanted out of a house - and he always prioritized making decisions that were going to be in my best [...]
- William T., Buyer
Roger made our whole home buying experience low-stress. He was well-informed and always available when needed, but never pushy or pressuring about anything. His experience and good nature make for an excellent combination in an agent. I'd absolutely recommend him!
- Ingrid J., Buyer
I truly cannot imagine a real estate professional more patient, understanding, honest, and optimistic than Roger. After selling my home in 24 hours, Roger stuck with me through my decision making in our home purchase. I always felt supported and never pressured. My daughter and I are thrilled to have our new, conveniently located home in Boulder. Thank you, Roger, for all your hard work, commitment, and your friendship!
- Juli D., Buyer/Seller
Buying real estate in Boulder can be highly stressful given how competitive the market is right now. Roger made it an altogether pleasurable experience. He found me an amazing house, off-market, and managed to get it for me at a very fair price. This seemed like an impossible feat, but he pulled it off, leaving everyone involved smiling. He's a wonderful person and fun to spend time with. I couldn't be happier.
- Elizabeth W., Buyer
Roger met all of my needs as a new home buyer. He created a calm, manageable, and step-by-step approach from start to close. He was always just a phone call away whenever I needed advice or questions answered. To this day, he is a resource to me and my family. I Highly recommend working with him, whether you're a seasoned investor or a first-time buyer.
- Jake S., First-Time Homebuyer
Roger is a hard worker, calm, never pushy, always available, very patient, kind, polite, and smart. He knows this job, has experience and a great disposition. We are new in Boulder and he was great introducing us to the city. Good listener, understood our needs. He helped us to get the house of our dreams, and also helped us to find the right people to do some remodeling. Highly recommend.
- Carmen & Sean B. Buyers
Above all, Roger is hard-working and honest which is about all I could ask for in an agent! He approaches his business relationships as I imagine he does his personal relationships and you feel that he is your friend and teammate through the entire process. He goes above and beyond his duties and has a vested interest in placing you in the right home. He is loyal, patient and unassuming and lets you take the lead while at the same time offering assistance and guidance where you need/want it. We [...]
- Aimee & Peter R., Buyers
Roger recently helped my mom sell her townhome in Longmont. Within a day after seeing her place, Roger had a buyer whom he was already working with who made a cash offer! It couldn't have gone smoother for my mom who just turned 80 and was really worried about the move. She felt so comfortable with Roger who was always available for questions from both of us. Roger was very professional, detail-oriented, and reassuring. All things both my mother and I really appreciated. Roger is a very [...]
- Lisa M., Seller
Roger helped my wife and I find our dream home in the mountains outside Nederland, Colorado recently. Beyond showing us homes that met our immediate criteria - it was the attention to details after the sale that really made Roger shine. We live a busy life both working full-time, and having two children. He successfully sold our house in Fort Collins, helped us buy this house outside Ned and we pulled off the move - all in the dead of winter. There was no shortage of hurdles and obstacles along [...]
- Eric & Kelly K., Buyer
We used Roger to both buy and sell and could not have been happier with his service. He consistently went out of his way for us and made us feel like we were selling a million-dollar home (we were not!). Our home was sold quickly and over asking price. We would highly recommend Roger to anyone looking to buy or sell in CO!
- Alison H., Buyer/Seller
Contact
Hi there! How can we help you?
Contact us using the form below or give us a call.
Hi there! How can we help you?
Contact us using the form below or give us a call.