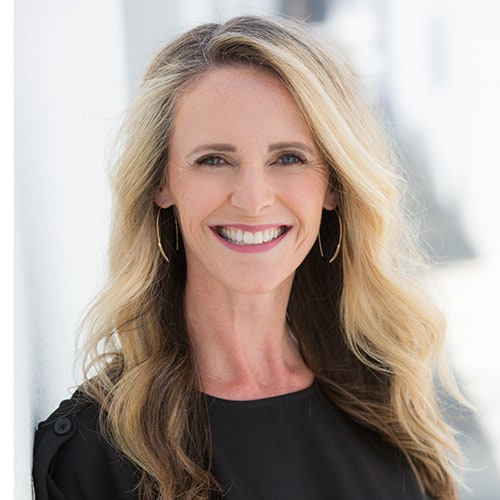 Broker Associate
|
REALTOR®, CME: South Suburban
My goal as a real estate professional is to figure out what's most important to a client. Once I understand my client's wants, needs, budget, and timing, I will work diligently to help them achieve the best possible outcome. I offer a personal yet professional approach and I will always have your best interests at [...]
My goal as a real estate professional is to figure out what's most important to a client. Once I understand my client's wants, needs, budget, and timing, I will work diligently to help them achieve the best possible outcome. I offer a personal yet professional approach and I will always have your best interests at heart.
While real estate is my passion, I'm first and foremost a mother to three wonderful girls. Together with my husband, we have raised our daughters who are now 22, 20, and our 15 year-old who rules the roost. In addition to family activities and sports, my love for photography and the great outdoors keeps me fulfilled and busy.
I was born and raised in England and lived in North San Diego County and Orange County for more than 25 years where I enjoyed and appreciated the sunny California weather. My family and I have also lived in Texas, Nebraska, Kansas, and now Centennial, CO. From my experience as a realtor and my personal experience from all of our moves, I understand how challenging and rewarding moving can be. I strongly believe that in your new neighborhood, one of the first people you will get to know and trust has to be your real estate agent!
Ready to start your journey? Let's talk hopes, dreams, and strategy—then jump into searching and viewing homes. It is my goal to get you a top-dollar return, help you find your dream home, or help you find a smart investment. I love meeting new people and creating long-lasting relationships. You will find that I am easy-going yet resourceful, fun to work with yet organized and detail-oriented. As a thoughtful and well-connected agent, I have a proven track record of successful negotiations and stress-free closings.
I can't wait to learn more about you and look forward to providing you with amazing service!
Office Location
6759 E Belleview Ave
Denver, CO 80237
Contact Info
Specifications
Languages:
Specialties:
Service Area:
Samantha's Testimonials
"We met Samantha several years ago when we were vacationing and we saw a sign for an open house. She has followed up with us for several years in a nice professional gentle way of showing us all the different options. Finally we were ready to make a move and she patiently found us the most perfect home for our family. Samantha was very good prior to the sale. However, she is incredible after the sale to take care of our needs! She is truly the best that we have ever seen and we have purchased [...]
— Halima A., Buyer
"My husband I met Samantha at her open house while we were searching for our new house and thinking about who to choose as our realtor to sell our townhome. We hadn't really liked any realtor we had dealt with at open houses, but Samantha was different. She was calm and easy to talk to, so we asked her to be our realtor to sell and buy. We had to deal with some issues, so it was stressful. But Samantha was always there and told us what was going on before we even asked. She didn't put [...]
— Kaori F., Seller
"I've bought and sold 8 houses over the years. Samantha is by far the best realtor I have ever dealt with. Simply phenomenal. Extremely detail oriented and thorough and extremely prompt in keeping you up to date on where the process stands. If I had to buy or sell a home again in the Carlsbad area she would be my first choice and I would not hesitate to recommend her."
— Jodi F., Seller
"Samantha is a true professional and one of the kindest people we've ever met. As first time homebuyers, she helped us through every step of the process. She was extremely patient and thorough when we ran in to some unexpected complications with our lender and the Department of Veterans Affairs."
— Brian D., Buyer
"Samantha was referred to us by a local when we decided to move to Colorado. We knew little about the area and throughout the entire process, Samantha provided us recommendations on childcare, neighborhoods, commutes, activities in the area and so much more. Samantha was more than a relator; she was local guide of sorts. Her loyalty and communication were unmatched; if we had a question, she either knew it or found the answer in the timeliest of matter. We will be working with Samantha again [...]
— Cassie and Matthew P., Buyers
Contact
Hi there! How can we help you?
Contact us using the form below or give us a call.
Hi there! How can we help you?
Contact us using the form below or give us a call.