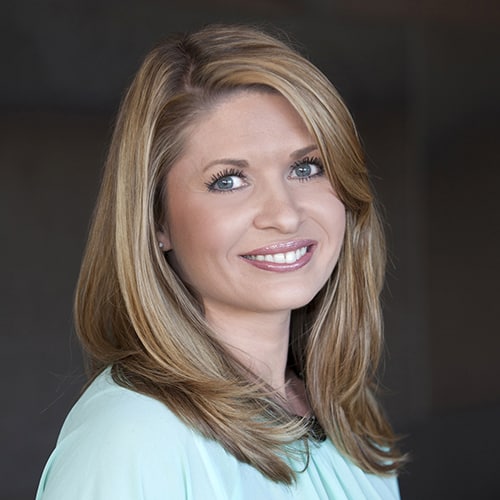 Broker Associate
|
REALTOR®, CME
I believe, first and foremost, that every buyer and/or seller deserves to have a highly skilled, knowledgeable, and caring agent working on their behalf, no matter the price point or transaction type. Therefore, I make it a priority to stay up to date on the current market by previewing properties, studying market trends, taking continuing education classes and brainstorming with colleagues. I pride myself on being a hard worker who is always accessible, is a realist and a straight [...]
I believe, first and foremost, that every buyer and/or seller deserves to have a highly skilled, knowledgeable, and caring agent working on their behalf, no matter the price point or transaction type. Therefore, I make it a priority to stay up to date on the current market by previewing properties, studying market trends, taking continuing education classes and brainstorming with colleagues. I pride myself on being a hard worker who is always accessible, is a realist and a straight shooter with incredible negotiation skills. I believe that it's important to exemplify professionalism and build rapport with not only my clients, but also my peers throughout the real estate community. Throughout my career in real estate, I have had the pleasure of working closely with a variety of buyers and sellers including first-time home buyers, newlyweds, builders, empty nesters, developers, investors, young professionals, families, people relocating to Colorado, friends and family. One thing that I've learned through it all is that every client, every home, and every transaction is different. Regardless of these differences, I strive to offer exceptional service to all my clients and build lasting relationships with them for years to come. I want my clients to end a transaction feeling satisfied because I was able to provide them with knowledge, care, guidance, timely updates and success! A bit about me…I was born and raised in a small Indiana town. Shortly after obtaining a Bachelor's Degree in Early Childhood & Primary Education, I relocated to Denver, Colorado where I was a teacher for ten years. I began dabbling in real estate during the summers and soon decided to make a career change to do real estate full time. I enjoy spending time with my husband and boy/girl twins going camping, attending Avalanche games, biking, listening to music and having family movie nights.
Office Location
3220 Lowell Boulevard
Denver, CO 80211
Contact Info
Specifications
Languages:
Specialties:
Service Area:
Shaye's Testimonials
Aside from relocating to be closer to family, our next best decision was working with Shaye to sell our Denver home. We wouldn't know where to begin in describing how impressed we were with her as an agent, but only that it meant so much to us with our demanding schedule with three very small children that the process was so organized and on point. Her expertise and knowledge of the market allowed us to handsomely sell our home in preparation for our next chapter elsewhere. We wouldn't have had [...]
- Tiare S., Seller
My wife and I recently sold our first house during the pandemic and Shaye Patterson was excellent. She took the time upfront to present the details and educate us on the process which was very appreciated. She is responsive, thorough and knows what she's doing...she got us the amount we wanted! It was such an easy process, much easier than I expected and I can only thank Shaye for that!
- Samuel W., Seller
Shaye Patterson and her team do a great job from beginning to end. She is realistic yet aggressive in listing your property and does a great job managing documents, due dates, and the process as a whole. Experienced real estate folks will appreciate her organization while people who are new to the process will realize they are in good hands.
- Steve P., Seller
We moved to Colorado from out of state so we knew nothing about the area. Shaye took the entire first day just to show us around Denver and the different neighborhoods so we could get a feel for what areas we liked. We did not want long commutes to work so she helped us find awesome neighborhoods in a 5-mile radius of downtown Denver within our budget. We came to Denver 3 times and each time she made sure she was available to help us look for places. She had to deal with our out-of-state bank [...]
- Anonymous, Buyer
I worked with Shaye to get under contract on a home in Denver recently. She was very customer-centric and put our needs first and accommodated changes easily and seamlessly. Shaye is an expert in real estate and new construction with real-life experience of her own. She guided us through the process and helped us demystify the process for a house that had not even had the lot cleared. I would highly recommend Shaye and anyone who is lucky enough to work with her will immediately know where I am [...]
- Anonymous, Buyer
Shaye exceeded my expectations as a Realtor. Through the sale of our house she was knowledgeable, efficient, and dependable from beginning to end. Shaye's expertise put me at ease and relieved a lot of the stress that comes with selling a home. We sold our house quickly and were eager to find a house to purchase. Shaye was very responsive to our needs and worked tirelessly to help us find our perfect home. She was professional and personable throughout both processes and I would recommend [...]
- Anonymous, Seller
Contact
Hi there! How can we help you?
Contact us using the form below or give us a call.
Hi there! How can we help you?
Contact us using the form below or give us a call.