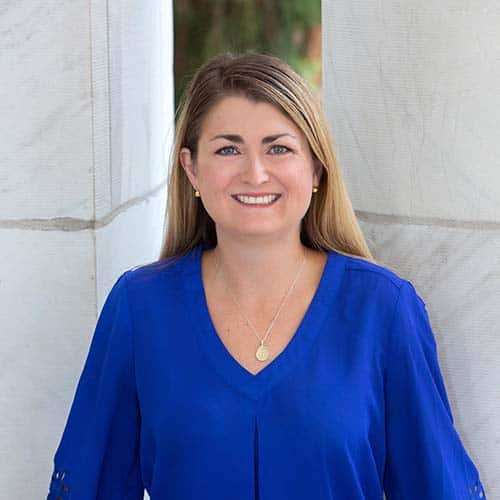 Senior Broker Associate
|
REALTOR®, CME
Real estate is about more than buying and selling homes — it's about helping people with life transitions. Change can be stressful, but my goal is to help clients achieve a smooth transition, with no bumps along the way. Whether you're buying your first home or leaving a long-time neighborhood, I will help you understand and navigate the process, using my experience to remove obstacles and help you achieve your goals. I have lived in many places. My early years were spent in [...]
Real estate is about more than buying and selling homes — it's about helping people with life transitions. Change can be stressful, but my goal is to help clients achieve a smooth transition, with no bumps along the way. Whether you're buying your first home or leaving a long-time neighborhood, I will help you understand and navigate the process, using my experience to remove obstacles and help you achieve your goals. I have lived in many places. My early years were spent in California, before moving to New Mexico for high school and college. I finished my post-graduate education in Lawrence, Kansas. The many moves I've made in my life give me a great perspective on the stresses and challenges faced by buyers and sellers. My "past lives" as one of Colorado's top political fundraisers, a public servant, and nonprofit fundraiser have given me a unique window into people's motivations, and the decision-making process. I view my clients as partners in the process, and value the long-term relationships that develop from such a personal partnership. I want my clients to make good real estate decisions, and am not afraid to counsel somebody against a decision if I think it's a poor or risky choice. My clients have continually rewarded me with referrals, and for that I am very grateful.
Office Location
201 University Blvd., Suite 200
Denver, CO 80206
Contact Info
Specifications
Languages:
Specialties:
Service Area:
Shaylisa's Testimonials
You won't find many realtors — or people — better than Shaylisa. She took every twist, turn and showing in stride over what turned out to be a three-year process, and never stopped hustling until we signed the contract on our perfect home. Even now, we know we can turn to Shaylisa for any questions, recommendations or a friendly chat — her industry insights and connections are simply second to none. We're so grateful for the parts Shaylisa and PorchLight played in finding our forever home! [...]
- Rob and Brittany K., Clients
Shaylisa was always one step ahead in the process of purchasing investment property. She's very thorough, knowledgeable, and friendly too. I will definitely use her again in the future, and highly recommend her to others.
- Jimmy, Buyer
Shaylisa and The Gerwin Group were extremely professional, personable, and responsive to all of our needs. I would recommend them to anyone in the market and will be using their services again.
- David H., Client
You get what you pay for––and you get a lot with PorchLight Real Estate Group. Our agent was prompt, professional, and went above and beyond to ensure we were taken care of. We were on a tight schedule and she was able to get our home sold quickly. I would recommend and use PorchLight Real Estate Group again.
- Mary Ellen W., Seller
"We worked with Shaylisa to buy our first home, and she was awesome!! We thought we were just testing the waters and she did an amazing job showing us options within our budget and being honest about the good and the bad of the places we saw. Then, once we found a place we loved, she was fantastic with negotiating with the sellers and walking us through the process. We were able to get more than we could have hoped for through the negotiation process. She was incredibly responsive and [...]
- DJ M., Buyer
Just closed escrow on our house this afternoon. Shaylisa is hands down the best realtor in Denver! Not only did she answer all questions and anticipate all problems, she does it all with a smile on her face. I would recommend her to anyone buying and selling their home in Denver. Now on to moving!"
- Shannon, Seller
Shaylisa was a pleasure to work with throughout the entirety of the process. She was very understanding, informative, and patient with us. She explained things in detail when it came to items that we were not aware of and didn't know how to deal with; along with helping us through each step of the way. She was very responsive and helpful throughout it all and we wouldn't have wanted to work with anyone else during this process. I've heard horror stories about the process of buying a [...]
- Aaron A., Buyer
Shaylisa is an amazing agent! She has incredible expertise and knowledge of the Denver market, and she was able to pick up on exactly what we were looking for. She was very organized for our viewings, we were able to see 8+ houses in a day, which is very difficult during Covid but she made it feel effortless. She found us a great home at a great price and I would highly recommend her!
- Ari F., Client
We were fortunate to be introduced to Shaylisa through a common connection. Shaylisa guided us through our first home purchase in Colorado. She is thoughtful, professional, diligent, responsive, and considerate. Her advice and insights were instrumental in preparing a successful offer in the hyper-competitive Denver market. We not only consider Shaylisa our realtor, but a friend.
- David O., Buyer
Thanks to Shaylisa and The Gerwin Group, my family and I experienced exceptional, professional treatment in not only selling our home of 30 years and purchasing another home, but all completed in a timely manner with much thoughtfulness, kindness, concern and understanding in a difficult time of transition. From our first meeting to the last (except there isn't a last because they continue to be in touch) they have been outstanding!
- Beverly, Buyer/Seller
Contact
Hi there! How can we help you?
Contact us using the form below or give us a call.
Hi there! How can we help you?
Contact us using the form below or give us a call.