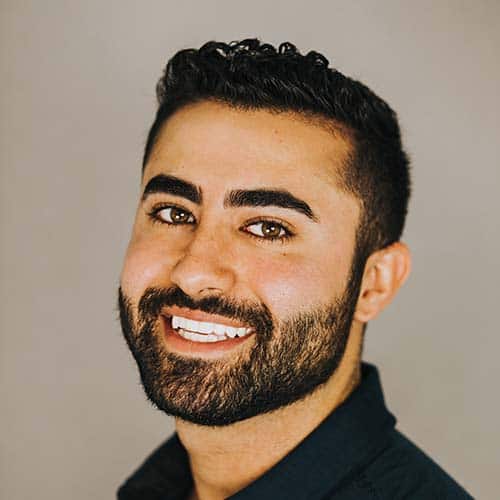 Broker Associate
|
REALTOR®
Being a trusted real estate agent starts with understanding a client's wants, needs, and general vibe. Are they unsure about the process? Excited to begin the house hunt? I can then provide a Market Education Day to better understand their vision and as a Denver native, share my wealth of knowledge about the city and its many [...]
Being a trusted real estate agent starts with understanding a client's wants, needs, and general vibe. Are they unsure about the process? Excited to begin the house hunt? I can then provide a Market Education Day to better understand their vision and as a Denver native, share my wealth of knowledge about the city and its many micro-markets.
Before pursuing a real estate license, I worked in and around the industry. After earning a degree in finance and risk management, I held several customer success and finance positions for a tech company before taking over my family business in contracting/maintenance, as well as a portfolio of investment properties. I later started my own sub-contracting and real estate services firm so that I could pursue my goal of helping family and friends achieve financial success.
Today, I draw on this experience in finance, client success, and project management to guide all of my clients through the buying or selling process—and get them across the finish line with ease. I believe that my superpower is being calm and collected in any situation which then enables me to make intentional and strategic decisions that lead to the best possible outcomes. I truly excel at negotiations and specialize in facilitating smooth transactions.
Outside of work, I love to travel, hike, play volleyball, go off-roading, and binge-stream thrilling shows and movies. I live in University Park with my partner, a sweet golden retriever, and six silly chickens. The area is gorgeous and centrally located near parks, trails, I-25, great restaurants, schools, and more. I'm also the son of first-generation Persian-American immigrants and close with my family. We all live within minutes of each other which keeps us connected.
Whether buying your first home, seeking a top-dollar return, or searching for a smart investment to help you achieve financial freedom, I'd love to represent you and be your local resource. With my wide range of experience, you can trust that I have all of your real estate needs covered.
Office Location
201 University Blvd., Suite 200
Denver, CO 80206
Contact Info
Specifications
Languages:
Specialties:
Service Area:
Sia's Testimonials
"Sia was such a joy to work with. He helped us select a few homes in such a short amount of time.  He was always so responsive and willing to help in anyway possible. I highly highly recommend working with Sia to help you find your next home!"
— Jim K., Client
"I'm really grateful to have my realtor, Sia Khorshidian, on my house hunting journey. Sia is responsive, thorough with details, and highly professional! I am very picky about details and it requires a great deal of patience. Sia has not only been patient with me but also keen on listening to my likes and dislikes so that we are not wasting precious time looking at properties that are outside of interest. I recommend working with Sia on your real estate endeavors."
— Mary K., Client
"Working with Sia over the past few months has been wonderful! He has been extremely patient with my search and helping me find an amazing first home. He is extremely meticulous and on top of every detail, and I couldn't have asked for a smoother process! I highly recommend him and his team!"
— Sahel K., Client
"Sia is a motivated and determined agent that ensures the best experience from start to finish. His knowledge of the current market and macro trends helped me feel confident with my decision. His background in finance and accounting is an additional bonus that only helped aid our conversations. Overall, working with Sia was one of the best experiences I've ever had!"
— Andee D., First Time Home Buyer
Contact
Hi there! How can we help you?
Contact us using the form below or give us a call.
Hi there! How can we help you?
Contact us using the form below or give us a call.