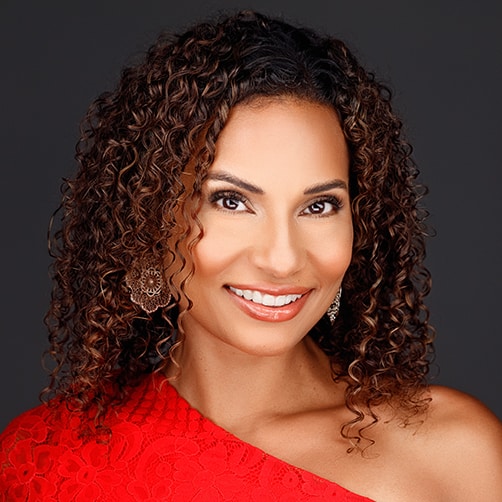 Broker Associate
|
REALTOR®, CNE
Sierra White is a real estate expert with deep Colorado roots. Growing up in Littleton, Colorado, and later graduating from the University of Colorado in Boulder, Sierra has watched in amazement as the Denver metro area has grown to become the forward-thinking, swanky restaurant having, outdoor adventure rich, hotspot that it is today. The transformation that has taken place over the past several decades is truly remarkable and, as a real estate broker, Sierra is thrilled to play a [...]
Sierra White is a real estate expert with deep Colorado roots. Growing up in Littleton, Colorado, and later graduating from the University of Colorado in Boulder, Sierra has watched in amazement as the Denver metro area has grown to become the forward-thinking, swanky restaurant having, outdoor adventure rich, hotspot that it is today. The transformation that has taken place over the past several decades is truly remarkable and, as a real estate broker, Sierra is thrilled to play a role in the thoughtful expansion of her city.
As a lifetime Denver resident, Sierra brings a unique perspective to all of her clients, helping them to better understand each neighborhood's past, present, and future. Sierra also draws upon her corporate banking and small business ownership experience to provide her clients with advice that will help them make the best decision on, what will likely be, the largest financial investment of their lives.
Part of what sets Sierra apart as a real estate advisor is her true love of research. Sierra enjoys the challenge of finding the proverbial needle in a haystack and will stop at nothing to find the perfect home for each of her clients. Highly driven, Sierra prides herself on accomplishing the seemingly impossible. Whether it's securing that perfect 3 bedroom, 2 bathroom bungalow near the kids' school or devising a pricing strategy that will help a homeowner sell their property for maximum profit, Sierra is a professional you'll want on your team.
When not helping people buy and sell homes, Sierra enjoys spending quality time with her husband, three children, friends, and extended family. As a former gymnast, sprinter, and yoga instructor, Sierra is a health and fitness enthusiast. She loves jogging, Peloton workouts, shopping at local health food stores, and coming up with new, flavorful, plant-based meals to cook for her family.
Sierra and her family are also avid travelers and have adventured all across the globe, visiting countries including Cuba, Thailand, St. Vincent, and the Grenadines, Singapore, the Cayman Islands, Mexico, Panama, and more. Travel has opened Sierra's eyes to the varied ways other groups of people do life and has gifted her with the realization of a common thread that exists among us all.
If you are looking for a conscientious, hard-working, skillful real estate professional who truly connects, listens, and responds to those with whom she works, please contact Sierra today.
Together with the backing of the full-service, award-winning PorchLight Real Estate Group, Sierra is ready to provide you with a highly personalized experience that she hopes will reset your expectations about the home buying and selling process.
Office Location
201 University Blvd., Suite 200
Denver, CO 80206
Contact Info
Specifications
Languages:
Specialties:
Service Area:
Sierra's Testimonials
Sierra White helped us sell our home. To say she walked into an easy situation would be to drastically understate the situation she came into. We had just gone through a very tough time with our previous realtor who's inexperience and monumental misunderstanding about selling our specific home was only made worse by the fact that he was a close relative. We ended up taking our home off the market for 30 days to regroup. Needless to say Sierra walked into a bit of a mess. Not only was Sierra [...]
- Andrea and Jeremy, Sellers
Contact
Hi there! How can we help you?
Contact us using the form below or give us a call.
Hi there! How can we help you?
Contact us using the form below or give us a call.