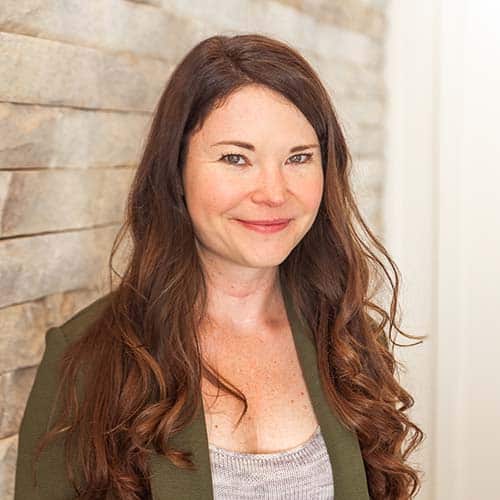 Broker Associate
|
REALTOR®
As a seasoned real estate agent, I'm good at gauging what a client needs and wants, then rolling with that. Some clients are all business and want to jump right in, while others need to see all the possible options over weeks or even months, and I am perfectly fine with [...]
As a seasoned real estate agent, I'm good at gauging what a client needs and wants, then rolling with that. Some clients are all business and want to jump right in, while others need to see all the possible options over weeks or even months, and I am perfectly fine with that.
In fact, I love looking at homes and being a guide to clients who need to take their time. I like to say that finding a home is a lot like dating. Sometimes, you have to kiss a lot of frogs before you find the right one! Regardless of what path works for you, I'll always focus on educating you and building a trusting relationship. I have infinite patience. I'm good at listening and problem-solving. Even if a stressful situation comes up, I'll be there to help you navigate it with ease.
Most of my clients end up as friends, and they often reach out to me long after closing for various reasons—from help finding contractors to ideas on where to take their out-of-town guests. I love that they see me as a great local resource and know I am always available to help.
Day to day, I live in vibrant and lively Cap Hill where I've been since 2005. I'm a wife and a mom to an 8-year-old boy and a 2-year-old Great Dane named Kermit the Dog. I love living in the heart of the city. The convenience of having shops and restaurants nearby, being able to walk and play in our local parks, and taking in all the architecture makes life interesting. In my spare time, I am an avid knitter and sometimes teach classes at a local yarn shop. My family and I love to travel and are trying to make it to as many national parks as possible. I also love escaping to our 35-acre plot of land in Southern Colorado where we've built a little glamping paradise!
If you're looking for a thoughtful, friendly agent who's both easygoing and detail-oriented, I'd love to sit and chat with you about your real estate needs. Get in touch!
Office Location
201 University Blvd., Suite 200
Denver, CO 80206
Contact Info
Specifications
Languages:
Specialties:
Service Area:
Stacy's Testimonials
"My wife and I have been investing in real estate for the last 35-years. During that time we have worked with many realtors. We have used Stacy on two home purchases in Central Park during the last two years and have been really impressed at how detailed oriented and timely her follow-up calls and reports have been. She successfully helped us negotiate both properties for less than the asking price, no small feat in this market. I would recommend her to anyone thinking about buying or selling a [...]
— Mike B., Buyer
"Stacy was great as our real estate agent. After moving to Denver 18 months ago, my husband and I decided to buy a home. Stacy was very patient with us as we discovered the neighborhoods in Denver and gave us excellent advice on what to look for in a home. Stacy was extremely responsive and prompt about, finding listings for us to look at, setting up showings and following up with the sellers once we settled on a home to put an offer on. She did an awesome job."
— Christine J., Buyer
"Stacy is an amazing Realtor and we were so lucky to have found her. She is extremely knowledgeable about the entire Denver area; and knows all of the various communities and what types of dwellings they offer. Stacy has endless patience and was always willing to take us out until we finally found our perfect home! Stacy is very professional, considerate, and easy to get along with during all of our interactions. I highly recommend her as an outstanding Realtor, whether you're buying or selling [...]
— Janice E., Buyer
"Working with Stacy Grissom was a wonderful experience both on the building/buying of my new home to selling my old home. Her expertise on building a new home and navigating that process including additional perks to ensure everything is done right was beyond valuable. Also, her local expertise on when to list my home to get the best price possible made all the difference. I highly recommend Stacy to anyone looking to buy, sell or build a new home. She is 100% there for you to make sure what is [...]
— Nessa F., Client
"Stacy helped us plan and prepare to sell our home and then go out and purchase a new home in the Denver metro area. She has incredible depth of knowledge on the housing market in this area. She is always quick to respond to questions or concerns s during the process. She is simply amazing to work with."
— Siri L., Buyer
Contact
Hi there! How can we help you?
Contact us using the form below or give us a call.
Hi there! How can we help you?
Contact us using the form below or give us a call.