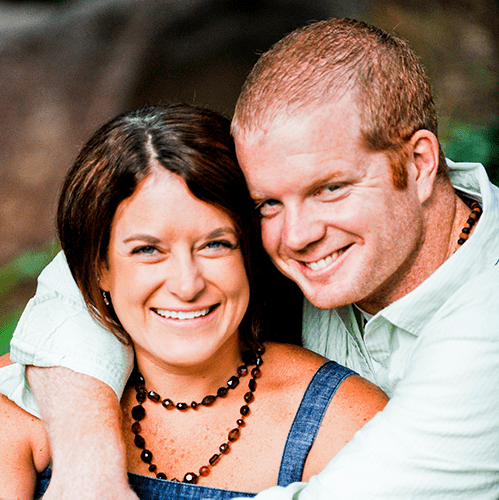 Broker Associates
|
REALTOR®, Certified Negotiation Specialist, Luxury Collection Specialist
ABOUT
Steve and Kristen Le Peau both have a deep-hearted love of all things Colorado. Steve moved to Boulder in 1994 to attend college at the University of Colorado. After graduating with his degree in Broadcast Production Management, he spent a few years in New York City working for CBS Sports and ABC Sports. However, he could not stay away from the quality of life in Colorado and moved back to Denver in 2002 to pursue a freelance career in TV production. Kristen moved to Denver in [...]
ABOUT
Steve and Kristen Le Peau both have a deep-hearted love of all things Colorado. Steve moved to Boulder in 1994 to attend college at the University of Colorado. After graduating with his degree in Broadcast Production Management, he spent a few years in New York City working for CBS Sports and ABC Sports. However, he could not stay away from the quality of life in Colorado and moved back to Denver in 2002 to pursue a freelance career in TV production. Kristen moved to Denver in 1996 to begin her Master's in Counseling degree at Denver Seminary and spent 10 years working with adolescents and families in Denver's inner city. After marrying in 2008, they began working in real estate together. Steve and Kristen have lived in Colorado for over 20 years and love Denver for its urban culture and mountain adventure. In 2015 Steve and Kristen brought home their 3 adopted daughters from India. The family of five lives in Denver with their 2 dogs.
EXPERTISE
Together, Steve and Kristen have more than 30 years of experience in the real estate market. They both began personally as real estate investors, purchasing rental properties and fix-and-flips. Their view of real estate combines finding the perfect property for each individual client with sound investment practices and up-to-date market information. Whether you are looking to buy or sell a personal home or diversify your investment portfolio, they will provide the expertise to take you from the start to finish of the process with ease, confidence, and integrity. Their excellent customer service is attested to by past and present clients. Steve and Kristen sell an average of 25 Million in real estate a year and average 50 transactions.
Office Location
3220 Lowell Boulevard
Denver, CO 80211
Contact Info
Specifications
Languages:
Specialties:
Service Area:
Steve & Kristen's Testimonials
I was overly impressed by Steve and Kristen's knowledge and expertise during our home buying process. Every step along the way they provided insight and advice I hadn't personally considered. From contract to inspection to transfer of ownership, they each provided significant value with a personal touch.
- Past Client
Steve and Kristen are experts in the Denver market. My wife and I are from out of town, and the Le Peau team were essential in placing us in our new home in the Cheesman neighborhood. They provided us exceptional advice about pricing and long-term value of our home. We also had some issues arise during the inspection and appraisal process. Steve and Kristen successfully negotiated a significantly reduced price -- and we closed. They are highly recommended.
- Tyler and Missy, Clients
Steve and Kristen are a great husband and wife team. They have been doing the business for years and really understand the market in Denver and the surrounding areas. They have connections and relationships with other realtors which make negotiating easier since they are trusted within the real-estate community.
- Past Client
This team of Husband and Wife is great!! There are professionals to the very core. They helped us with our buying needs and at the same time,oury selling needs. If you want class "A" realtors, look no further. Steve and Kristen Le Peau give 110% when it means taking care of you. Thank you, Steve and Kristen, for everything. You made this so easy and less stressful for us.
- Tim and Jen, Clients
We started working with Steve and Kristen again this past fall (2020) in order to move out of the house they helped us purchase in 2013. We were pretty undecided on areas to review, so they were very helpful in creating multiple searches and showing us houses across the Denver Metro area. We ultimately settled in Evergreen, and they were able to get us our dream house. They built a positive relationship with the seller (owner-agent) and knew what it would take to win against multiple bids. We [...]
- Greg and Sarah, Clients
Moving across states is a scary process at best. Thanks to Steve and Kristen our buying of a new house for our family from hundreds of miles away was seamless. They have so much knowledge of the Denver area and surrounding suburbs. We were so appreciative of this given that we were moving from another state. From our initial conversations it was clear that they understood exactly what we were looking for in a home and were respectful of our budget. We had many night showings due to time [...]
- Adam and Danielle, Clients
Kristen and Steve did an outstanding job assisting us with our home purchase. As we had only moved to Denver a few months earlier, my wife and I were looking to create a relationship with experienced real estate professionals who would provide honest and candid advice. We found them in the Le Peaus. They came to be our trusted advisors. And, through many texts and phone calls, and much patience on their part, they helped us find the perfect home. After close of escrow they continued to offer [...]
- Mike and Pat, Clients
Contact
Hi there! How can we help you?
Contact us using the form below or give us a call.
Hi there! How can we help you?
Contact us using the form below or give us a call.