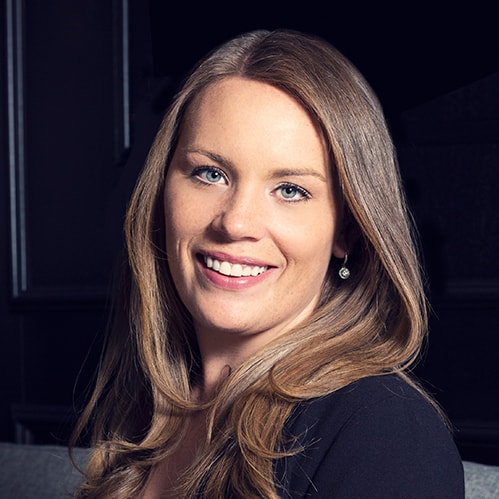 Broker Associate
|
REALTOR®, RENE
Selecting Real Estate as a profession involves more than helping clients buy or sell property. For most people, the purchase or sale of a home, vacation property, or as part of an investment portfolio, is among the biggest financial transactions they will ever experience. I believe the best realtor is one who can learn the needs and desires of their clients and work diligently to ensure that the client obtains the best possible outcome while minimizing stress and uncertainty for all [...]
Selecting Real Estate as a profession involves more than helping clients buy or sell property. For most people, the purchase or sale of a home, vacation property, or as part of an investment portfolio, is among the biggest financial transactions they will ever experience. I believe the best realtor is one who can learn the needs and desires of their clients and work diligently to ensure that the client obtains the best possible outcome while minimizing stress and uncertainty for all concerned.
When it's time to buy or sell, you can rely upon me to provide timely, accurate, and transparent communication and solution-oriented negotiations. I'll provide you with personalized service and support from start to finish.
I became a realtor because I have a passion for helping people. If you're shopping for a home, we'll tour several homes and explore appropriate neighborhoods. I'll provide my industry knowledge and insight and patiently help you find the perfect fit for your family and your financial goals.
If you are selling your home, we will work through the preparation and emotions together to ensure that you receive top dollar for your house. My focus is to meet your specific needs, and I'll never ask you to compromise on what matters most to you. I will expertly navigate the process and continuously represent your best interests. You will always be aware of what's happening, and you will know what to expect next.
In addition to real estate, I enjoy being on the lake, traveling and spending quality time with my husband and children. I live in the same neighborhood where I grew up, which offers a strong sense of community, wonderful quality of life, and easy access to nature.
Whether you're a first-time buyer, third-time seller, or seasoned investor, I would be thrilled to meet you and put my real estate knowledge and experience to work for you. Lakefront or mountain property? I'm your agent. Ready to get started? Give me a call if you're looking for an agent who will be responsive and guide you through each step. I am patient yet persistent, and I strive to meet or exceed your greatest expectations.
Office Location
149 S Briggs Street, Suite 100
Erie, CO 80516
Contact Info
Specifications
Languages:
Specialties:
Service Area:
Tavri's Testimonials
"Tavri, recently helped us with the purchase of a commercial building and we couldn't be happier! We worked with several big name local commercial brokers over the years however they would continuously show us properties outside our budget and then when we weren't interested in making an offer they would stop sending us listings as if we were not serious buyers. They seemed too busy for us and only interested in closing high dollar commercial deals. I shared our experience with Tavri [...]
- Jess C., Client
"Thanks Tavri! Tavri is very ethical and hard-working. She helped us find a wonderful brand new house in this crazy market. Thanks for your help Tavri!"
—Glenda, Client
"Tavri gets it DONE! Tavri was amazing from my first phone call to inquire about our new home. The property we were interested in was a large piece of land and a home, making it not a typical purchase. Tavri was available for all our questions and made sure we had an answer in a timely manor. After deciding to put an offer on this ranch, Tavri went to work listing our current home. She was able to secure a buyer for well over asking. The sale was easy and we were able to close earlier then [...]
—Carey, Client
Making The Impossible Possible I had only a month to find a home and Tavri made the impossible happen and got me into the home I'm in now in under 3 weeks time. Her stellar suggestions on who to finance through is what made it all possible. She even helped me move something I wasn't able to on my own and I couldn't be happier with her commitment to getting me my home.
—Garrett B., First-Time Buyer
"Tavri Gipson, Knowledge is Power. Tavri was amazing to work with. Her knowledge of available homes was surprising, not only in the immediate area but outlying as well. She not only understands the local housing market but has built a network of connections that helps her better assist home buyers. Growing up in the area, Tavri was able to find me a home that met all my qualifications for not only the perfect home but the perfect neighborhood. She's very self motivated and because of her [...]
— Katherine R., Client
Great experience on both the sell side and buy side. Highly recommend. Tavri brought a high degree of professionalism, was very organized and knew the markets we were in extremely well. Gave solid advice on preparing to sell, was fully transparent with us and the buyers and responded almost immediately to any inquiries. On the buy side she was always available on short notice to look at properties, speak to sellers agents and understood what we were looking for. Her knowledge of contracts, [...]
Greg L - Seller
"Great knowledge of Longmont and surrounding communities. Well educated and current in local issues. Made my transactions effortless and comfortable. Will definitely use her again"
- Norm R., Client
Tavri was amazing at guiding me through my first time buying a home. She was patient when needed and very helpful explaining any term or situation so I could fully understand. Tavri was on my side making sure I got the best pick of my liking, and letting me know when a decision would not be the best for myself. She will be my go to agent for every house!
—Mitch M., First-Time Buyer
"Tavri helped me out so much during my home buying process. She listened to what it was I wanted in a home and helped me find exactly what I was looking for. I love my new home and am thankful I had her help throughout the process. She was friendly, responded quickly and helped walk me through the entire process. I felt very comfortable having her as my realtor for my first home! I would highly recommend this agent!"
-Sara A., Client
"Tavri Gipson is the best agent out there! She met all our needs in a professional, and caring manner. She was super helpful and patient ensuring that we would be 100% happy with our first home! Tavri is an amazing real estate agent."
- Camillo, Client
Contact
Hi there! How can we help you?
Contact us using the form below or give us a call.
Hi there! How can we help you?
Contact us using the form below or give us a call.